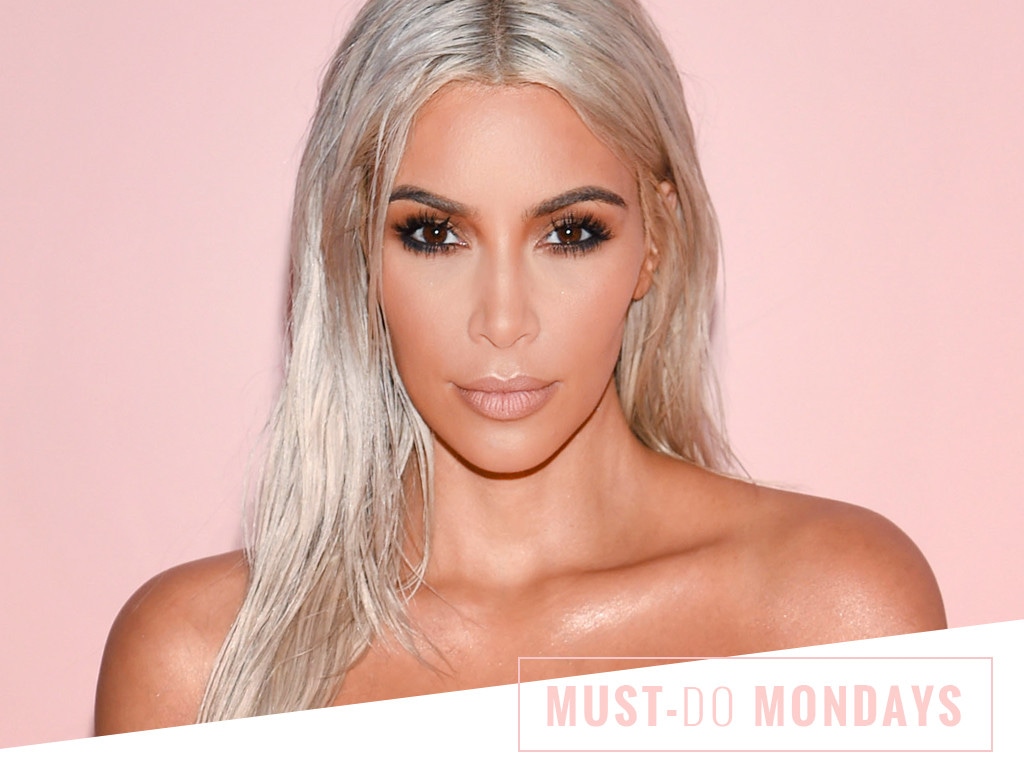 Dimitrios Kambouris/Getty Images
If it works for hair, why wouldn't a Kardashian-approved beauty ingredient work for skin?
In 2015, Kim, Kourtney and Khloe launched a collection of Kardashian Beauty hair-care products featuring black seed as the hero ingredient. At the time, the affordable line was already receiving acclaim for its styling tools, but the need to nourish hair back to life was still apparent. Enter: a shampoo, conditioner, leave-in conditioner and masque jam-packed with the ingredient boasting antioxidants, vitamins and essential fatty acids like omega 6s and omega 3s.
"When I dyed my hair platinum blonde, it really took a hit. I have breakage, and I work really hard to not overstyle it," Kim told Allure in 2015, while promoting the Black Seed Oil Leave-in Conditioner Mist. "A lot of my friends that aren't in the business also feel like their hair is overworked. Everyone just wants really thick, gorgeous, healthy hair."
Fast forward to 2017, when Kim's re-dyed blonde locks are still looking healthy and there's a new line of face serums infused with 100 percent—you guessed it—black seed oil.
Let's be clear: The Kardashians are in no way affiliated or have endorsed the brand Nigella Therapy. Before the Keeping Up With the Kardashian stars doused themselves in black seed, other famous families did it first. The brand harnesses the scientific benefits of nigella sativa seed oil, or black seed oil, which dates back to Ancient Egyptian times. In fact, it's been found that queens like Cleopatra and Nefertiti used black seed for skin ailments.
Now, the perfect amount of black seed oil, hyaluronic acid, lipoic acid and vitamins can be found in a snipgel—or a little disposable tube with an easy twist-off edge. The packaging alone will pique your interest: You'll never have to worry about how much product to use. Whether it's the day or night serum, the amount you should apply to your skin is set by the amount found in the single-use snipgel.  
But it's the brands proprietary black seed oil base—which is antifungal, antibacterial and hypoallergenic—that helps the paraben-, sulfate-, and preservative-free formula penetrate skin. The gel-like, orangey-brown serum is thicker than most, but the slightly fruity (think: oranges without the citrus effect) is quite luxurious…and doesn't come cheap. A bottle of 30 snipgels range from $70 to $90.
We're calling it: It won't be long until Kim's favorite hair ingredient is on her face.