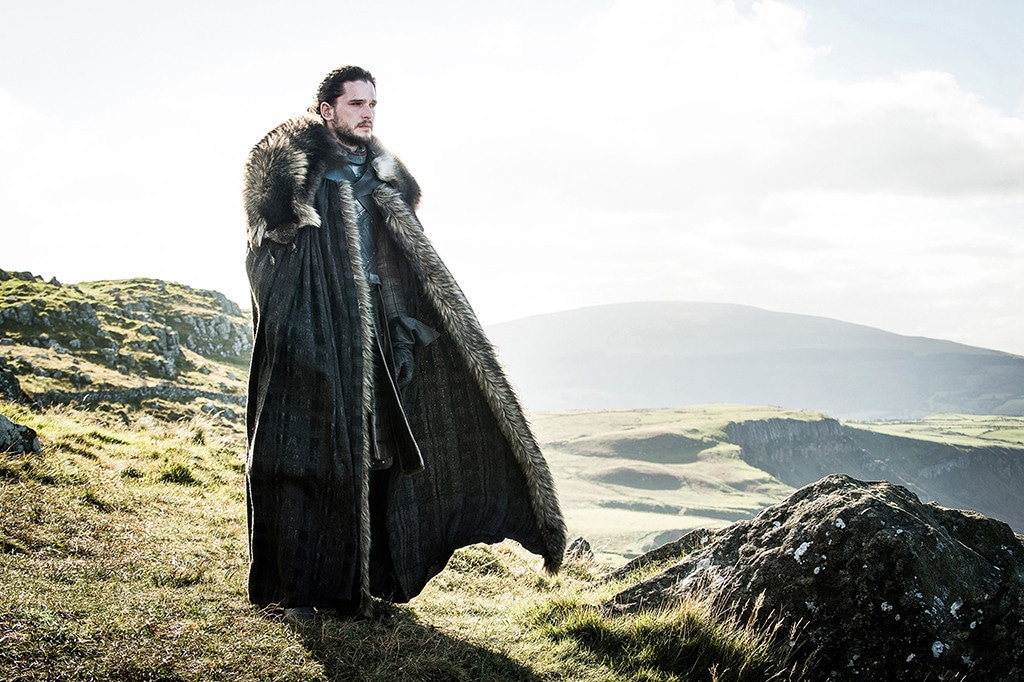 HBO
No one is more sad about Game of Thrones ending than Kit Harington himself.
The Hollywood actor candidly discussed how he feels about the HBO series ending after nearly eight years of playing Jon Snow while on the BBC's The One Show.
The final read-through of the show recently took place in Belfast, Ireland and it was an emotional moment for the actor who is very close to the entire cast. He reflected on the entire experience Friday admitting that he "cried at the end."
"We had the read through last week in fact," he also teased via U.K. outlets. 
Harington continued to explain that, "You have to remember that eight years of it no one really cares about it more than us. I get a bit weepy thinking about it. It's going to be a strange year saying goodbye to everyone and having last scenes with this person and that person."
Even though he was quite sad, the Brit did joke, "I know everything now," alluding to the popular moment when Snow's girlfriend Ygritte—and real life fiancé Rose Leslie—told him, "You know nothing, Jon Snow."
Game of Thrones will return to HBO sometime late next year.