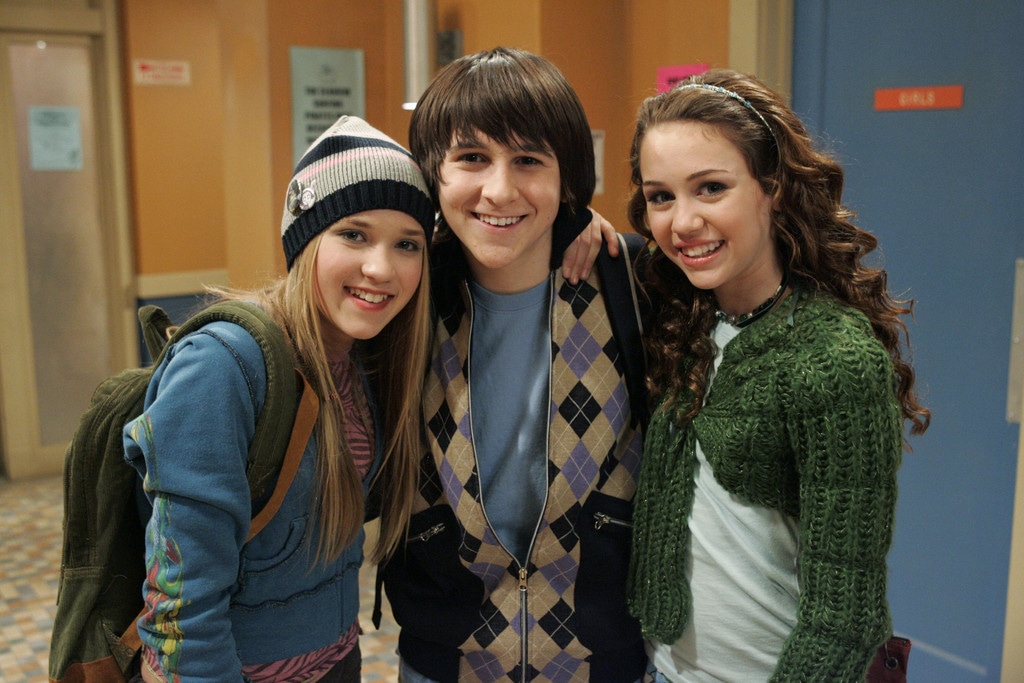 Disney
Fashion mishaps are often a part of growing up and luckily for most of us, we can keep the photo evidence under wraps. 
For Mitchel Musso, it's a little bit different.
The former Hannah Montana star took to Twitter to poke fun at his character's less-than-trendy wardrobe on the once popular Disney Channel show.
"F--kin Diamond plaid, double collar, pants like wtf lookin motherf--ka and the shoes?" wrote the former teen star. "What in the actual f--k. Why they do me so dirty."
Musso played the role of Oliver Oken, best friend to Miley Stewart (aka Miley Cyrus) and self-proclaimed "Smokin' Oken." Ironically, though, his outfits were far less than "smokin'" and even a little cringe-worthy.
So, can we really blame him for the hate?
The unfortunate combination of the collared argyle zip-up (or, you know, "diamond plaid") over a sweater over a collared shirt seems a bit excessive. Not to mention, the very odd color scheme (or lack-there-of), baggy pin-striped pants and unusual shoe choice are also noteworthy and highly questionable.
Then again, the show—which ended six years ago—first aired in 2006 when it was a much different time for fashion. Here's to hoping Musso's real-life style is better than Mr. Smokin' Oken's.