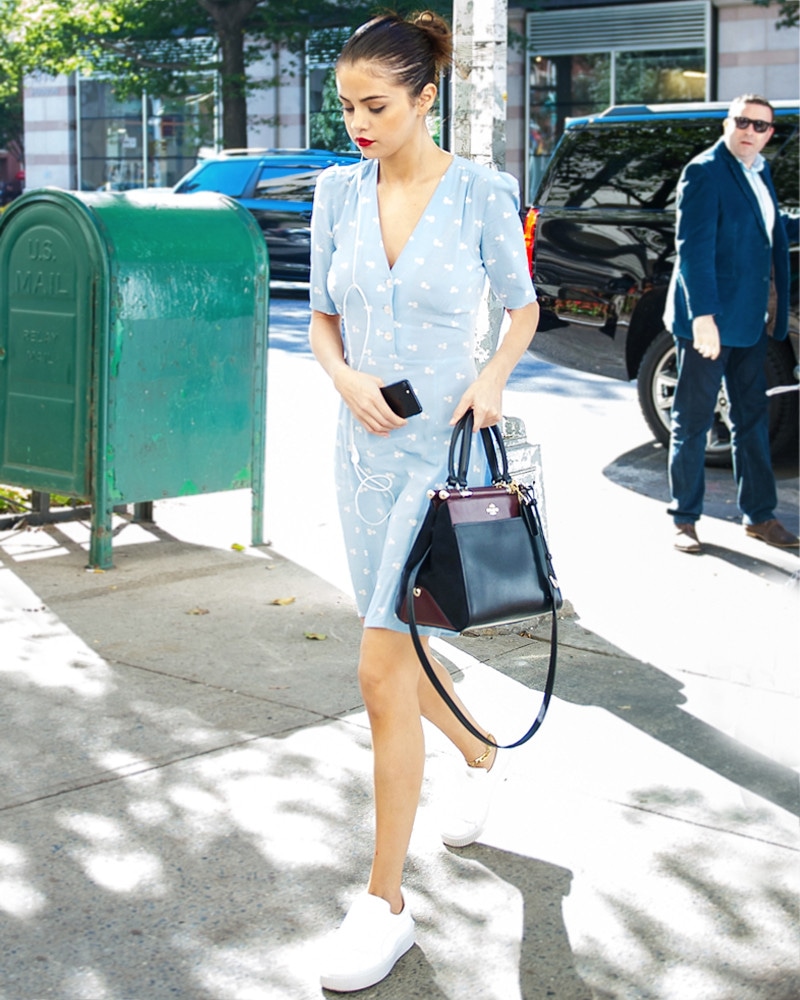 Gotham/GC Images
Selena Gomez's white sneakers are on sale now!
Just yesterday, the "Bad Liar" singer was spotted in the Soho district of NYC wearing a light blue Rouje dress, the Coach Selena Grace Bag (which the pop star designed) and Puma sneakers. While the dress has sold out and the purse may be an investment, the pearly white platform shoes are available and 30 percent off.
Her shoe choice is no surprise, as she recently announced a new partnership with Puma. "Officially a part of the fam @puma #pumapartner," she revealed on Instagram last month.
"Puma has changed the game when it comes to the mash-up of athletic wear and fashion," she stated in a press release. "It's amazing to see this influence on style and culture and I'm excited to be a part of it."
The timing of her collaboration and sneaker reveal come just in time for fall, when essentials are vital. White sneakers are a must for your wardrobe. These, in particular, are worthy of the small investment. They're velcro, so you can say good bye to dirty laces. And, they have a platform, adding a little height to the casual look (attn: heel lovers).
Even better: There are more pairs of platform sneakers that are guilt-free (aka on sale). Check out the bargains below!