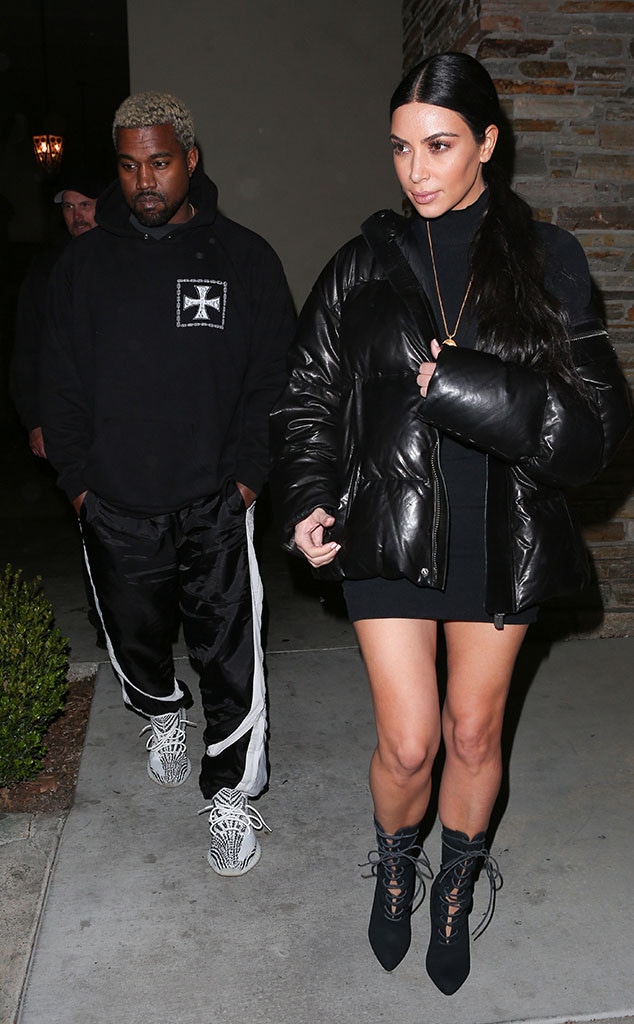 AKM-GSI
There was a gold digger on Kim Kardashian and Kanye West's property—but the thief could only get as far as a car. 
Two suspects made their way to the A-list pair's Bel Air mansion early Friday, E! News can confirm. According to the Los Angeles Police Department, authorities were notified of an attempted motor vehicle theft around 5 a.m. 
Per the LAPD, a witness saw one suspect enter and exit a vehicle before fleeing while a second suspect, who was hiding in some bushes, also fled. The LAPD confirmed the first suspect took personal items from the car. As this is an ongoing investigation, no additional information about the burglary is currently available. 
According to a source, one of the suspects tried to get away with a cell phone, but was unsuccessful. "Nothing of Kim or Kanye's was taken. Their armed security handled it. The guy didn't even make it past the driveway. He was startled by their security, and dropped the phone he was trying to take," the insider explained. 
E! News also learned licensed, armed security guards drew their weapons on the suspect as soon as he entered the bottom of the driveway and he ran. We're also told the intruder did not make it onto property. The car was at the bottom of the driveway by the street.
With the attempted theft handled, it appeared to be business as usual for the reality star mom of two as she took to Snapchat to document her workout at 6:45 a.m.
Meanwhile, the Kardashian-Wests are far from the first stars to be hit by a burglary this year. Just a day earlier, Mariah Carey's Los Angeles mansion was the target of a burglary as thieves got away with $50,000 worth of handbags and sunglasses. 
Stay safe, Kim and Kanye!
TMZ was first to report the news. 
—Additional reporting by Holly Passalaqua