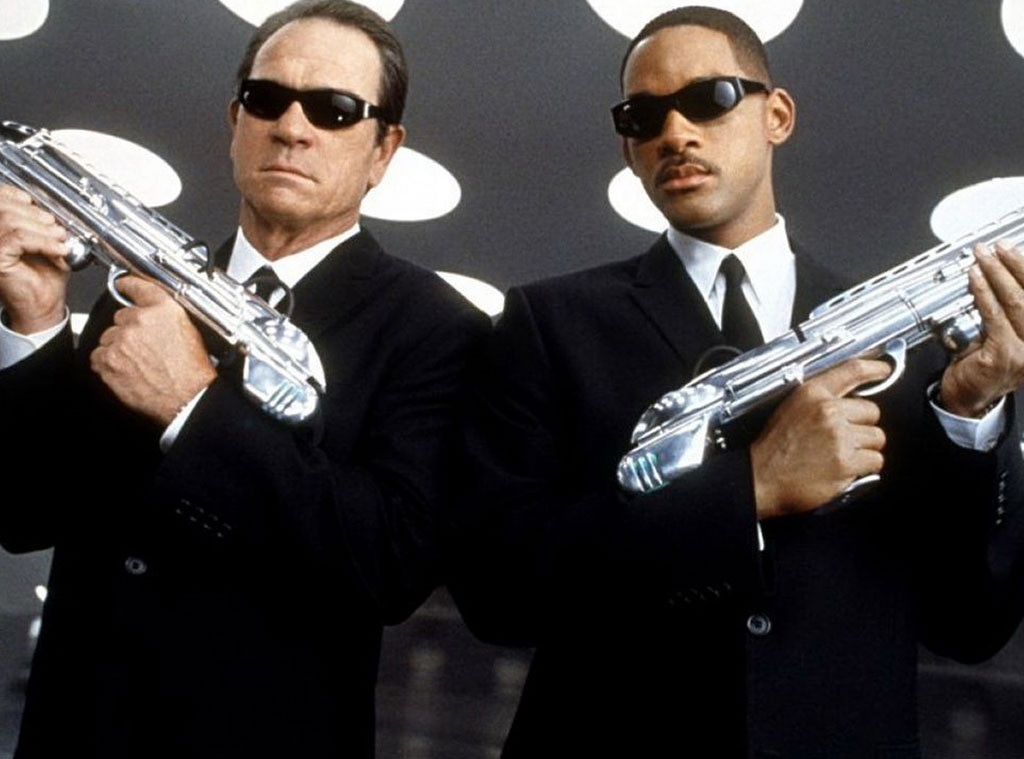 Courtesy Sony
Here come the Men in Black. 
Ahead of the debut of Netflix's November lineup, E! News can announce Men in Black is joining the digital lineup next month. That's right—your favorite supernatural agents will be available for Netflix and chill sessions in less than two weeks on November 1. 
The science fiction hit originally debuted in 1997 and starred Will Smith and Tommy Lee Jones on a mission to keep alien activity in check in the Big Apple. The movie paved the way for two more sequels, and a spinoff is reportedly slated for 2019.
It's also great timing for the film to make its Netflix debut considering it recently celebrated its 20th anniversary over the summer. 
While the wait is on for the newest edition of the Men in Black universe to come to fruition, you can get comfy on the couch with the film that started it all. 
For the full list of Netflix November additions, check back with E! News on Monday.