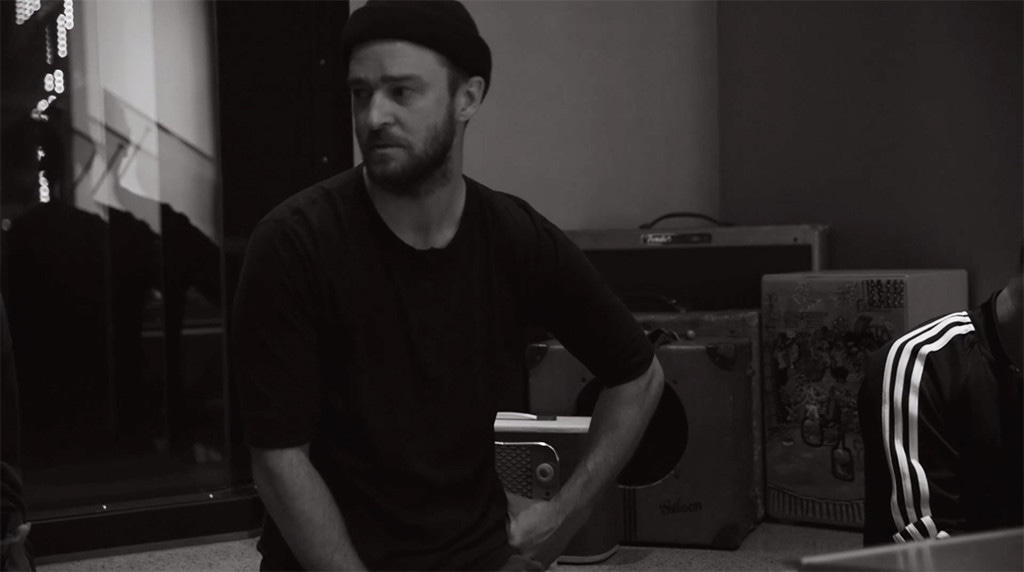 Facebook
When Justin Timberlake and Jessica Biel tied the knot on Oct. 19, 2012, in Italy, the 'N Sync singer performed an original song as his bride walked down the aisle. Later, when the time came time for their first dance, they chose "A Song for You" by Donny Hathaway. Written and recorded by music legend Leon Russell, the ballad has been covered by many artists over the years, such as Christina Aguilera, Cher, Whitney Houston, Willie Nelson and Amy Winehouse.
In celebration of their five-year anniversary, Timberlake shared a video of himself performing the song during a recent recording session. "#TBT to a late night freestyle session on a break in the studio - YES I've been back in the studio cooking! But, today is even more special for me because five years ago, on this day, I became the luckiest man in the world when I exchanged vows with my best friend," Timberlake told his Facebook fans. "This song was our first dance."
Dedicating the song to The Sinner actress, 35, Timberlake wrote, "To my beautiful Jessica Biel: You have taught me so much about what a true love means. I can't put into words what these last five years have meant to me, so...'Listen to the melody 'cause my love is in there hiding...'"
"#Happy5thAnniversaryWifey," Timberlake, 36, added. "#ASongForYou."
Who needs silverware for your fifth anniversary when you can have a song dedication?
Biel later shared a clip on Instagram, writing, "My tender heart is yours, now until forever."
The actress also shared a video of herself being silly with Timberlake in the backseat of a car. "How lucky am I?" the actress said. "Even if he's initially skeptical, he always gets extra for me."
Over the summer, Biel shared the secret to her happy marriage with Marie Claire. "We have similar values; we believe in loyalty, honesty. We like to have fun. We like a lot of the same things. Also, in the business, we're all very career-oriented, and you have to be a little selfish," the actress explained. "I understand that about my peers—about being focused and driven—and if you can find that and someone who shares the same values as you, it's like: Score!"