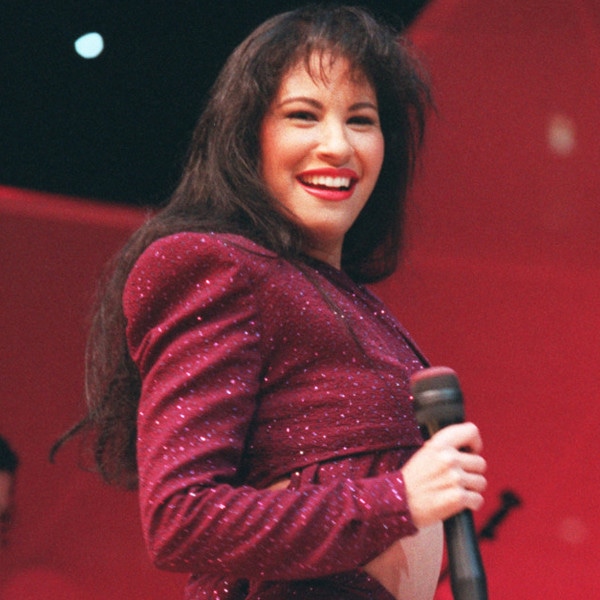 AP Photo/Houston Chronicle, John Everett
Selena Quintanilla fans, rejoice!
On Nov. 3 the Mexican-American artist is posthumously receiving her star on the coveted Hollywood Walk of Fame. 
The late singer's sister, Suzette Quintanilla, announced the exciting news on social media. 
"Hollywood Chamber President/CEO and Walk of Fame emcee Leron Gubler along with Suzette Quintanilla will unveil Selena's star in the category of recording," she captioned the post. 
Selena will also receive another immense honor that day. 
"Los Angeles Mayor Eric Garcetti, actress, producer and Texas native Eva Longoria will be there to proclaim November 3rd as the official 'Selena Day' in the city of Los Angeles, " Suzette added. 
The star will be located in front of the Capitol Records building on 1750 Vine Street in Hollywood. 
The ceremony will begin at 6:30 PM and in attendance will be Suzette along with other members of the Quintanilla family. 
Longoria, who shares similar roots with Selena, honored the star last year when it was announced that they'd both be receiving stars on the Hollywood Walk of Fame. 
Longoria shared this touching post on Instagram, of herself and the Bidi Bidi Bom Bom singer, "I could never have dreamed that one day I would receive a star on the Hollywood Walk of Fame. But even more ironic is that the same year I receive my star, so does my idol, my inspiration, my fellow Tejana, my fellow Corpus Christi native, Selena Quintanilla. She was the reason I even dared to dream that a better life was possible. And that that life didn't have to distance you from where you came from," she said. "So many people become famous and leave a place without ever crediting it with the role it played in shaping their lives. Selena was proud of being from Corpus Christi, Texas. And that made me proud to be from Corpus."
She continued, "She blazed the way for all of us and I will be forever grateful to her for not only that but for the pure joy I felt when I got to see her perform. Her smile, her charisma, her beauty put every single person who watched her under a spell. Thank you, Selena. I know I will receive my star on the Walk of Fame because you dared to dream it first."