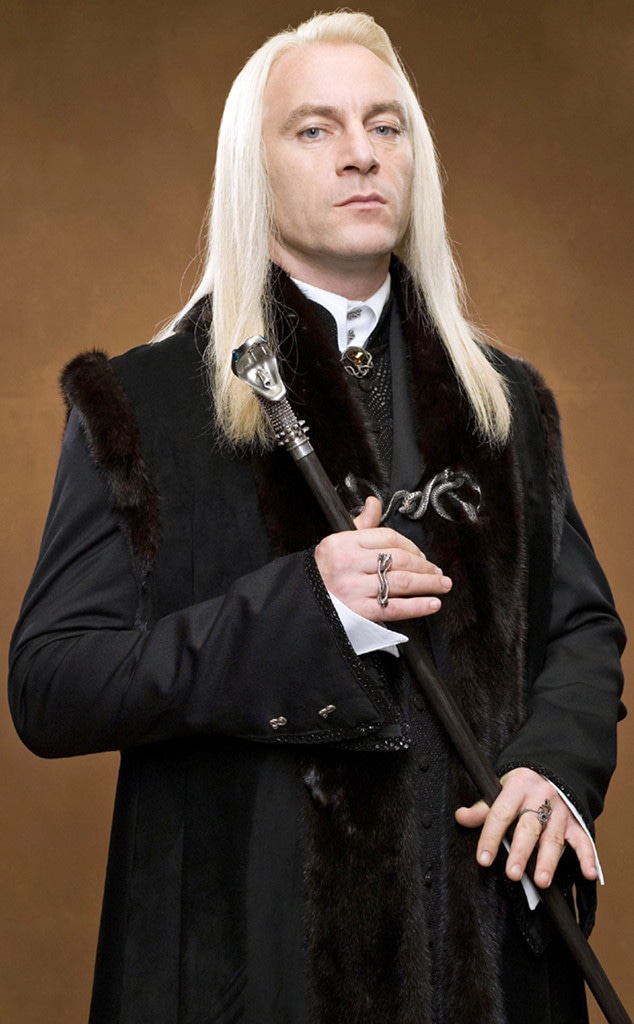 Warner Bros. Pictures
Jason Isaacs is famous for playing Lucius Malfoy in the Harry Potter films. But in a new interview with Digital Spy, the actor revealed he almost turned down the role.
In the article, the Slytherin character admitted he originally auditioned for Gilderoy Lockhart—the Defense Against the Dark Arts professor—and was "mightily pissed off" when he was asked to read for Malfoy. Isaacs told Digital Spy he was already scheduled to play Captain Hook in the 2003 movie Peter Pan, and he didn't want to play two children's villains. In fact, he was so against the idea that he told his agent to reject the role if it was offered to him.
"I said to my agent, 'When they call, tell them no, thank you very much. I am about to go play Captain Hook,'" Isaacs recalled. "He said, 'Just think about it over the weekend.' I said, 'No! I don't want to think about it—it's fun and lovely and flattering but I am not playing two children's villains.'"
Thankfully, the actor's family convinced him to accept the role.
"Over the weekend, everybody I knew called me—nieces, nephews, godchildren and then the parents," he told Digital Spy. "They all tried to persuade me to take the job—not because they cared about me but because they wanted to visit the set! So I took the job and thank God I did!"
No kidding! The role was huge for Isaacs' career, and he ended up appearing in six Harry Potter films. Since then, he's appeared in several TV series, including Star Trek: Discovery and Case Histories. He also played Soviet military commander Georgy Zhukov in the new movie The Death of Stalin.
But would he ever want to return to his Lucius Malfoy role?
"I think [JK Rowling] is way too good a storyteller to breathe into her stories with a beginning, middle and ending with a little side alley," he told Digital Spy. "If Jo called me and went, 'I want to do a Lucius Malfoy spin-off film', she wouldn't get to the middle of her sentence before I've said yes and left my house! But I am not holding my breath for that call."