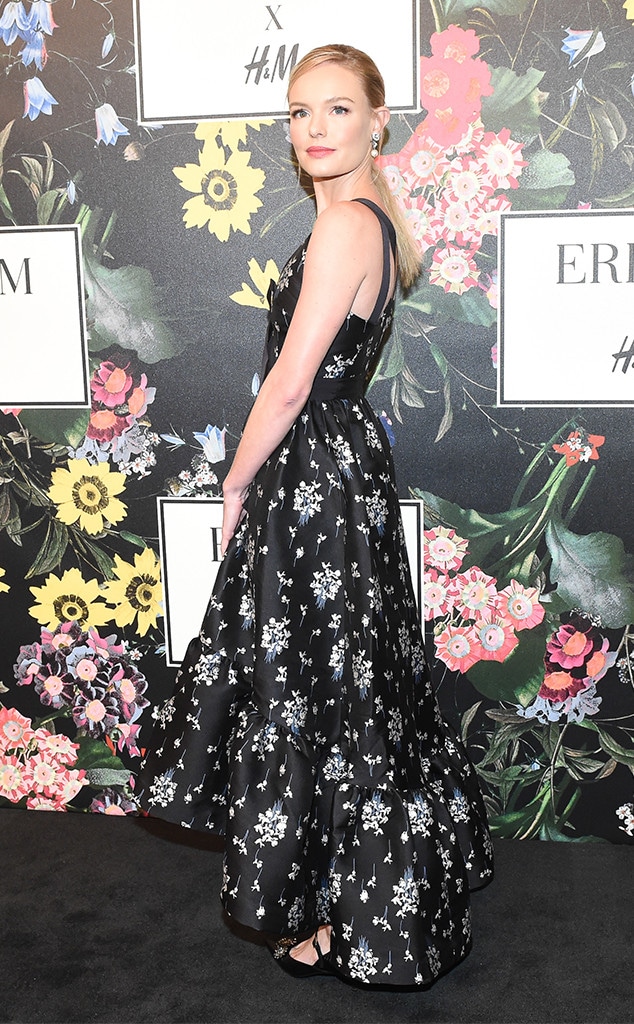 BFA
For those who think they are too good for affordable fashion, they clearly didn't see the Erdem x H&M runway show Wednesday night at the historic Ebell women's club.
Not only did models strut down the catwalk in fall florals worthy of the red carpet, but also celebs showed up in spades, wearing the new collection in support of the brand's designer, Erdem Moralioglu.
Erdem follows in some very high-fashion footsteps. In previous collaborations, the fast-fashion retailer has partnered with the houses of Kenzo, Isabella Marant, Balmain and more to bring luxury design to the masses.
But for those who are unfamiliar with the brand or Moralioglu's signature design aesthetic, prepare to update your winter wardrobe—stat. Erdem brings the same love for Chinoiserie-like prints, paired with Victorian (think: lace, high collars, brocade) and '50s (think: full A-line skirts and tweed) inspirations, with a darkly romantic tone and color palette. If you still don't know what fall florals—a trend everyone keeps talking about—are, please see this collection for reference.
"I saw the collection before when I went into the fitting for this dress, and I was like, 'I need everything,'" said Kate Bosworth, wearing a black evening dress with a fall floral print and an asymmetrical hemline. "That's just it…my entire wardrobe is going to be Erdem x H&M. You have such great statement dresses like this, and you have cozy sweaters and great coats, and I wanted to steal all the guys' stuff as well."
Kate wasn't the only one ogling the men's offerings. While many stars like Zendaya, Selma Blair and Kate Mara were dressed in the brand's more feminine frocks, Kirsten Dunst walked the carpet in a men's PJ set.
"I like the pajama look. It's comfortable. And I like that it was the boy one," she said. "It's nice when the girls can wear the boys' stuff, too."
To see how other celebs styled their new duds, keep scrolling.
Watch:
How to Wear Fall Florals Like a Celeb
Get your credit cards ready—Erdem x H&M hits select stores November 2.