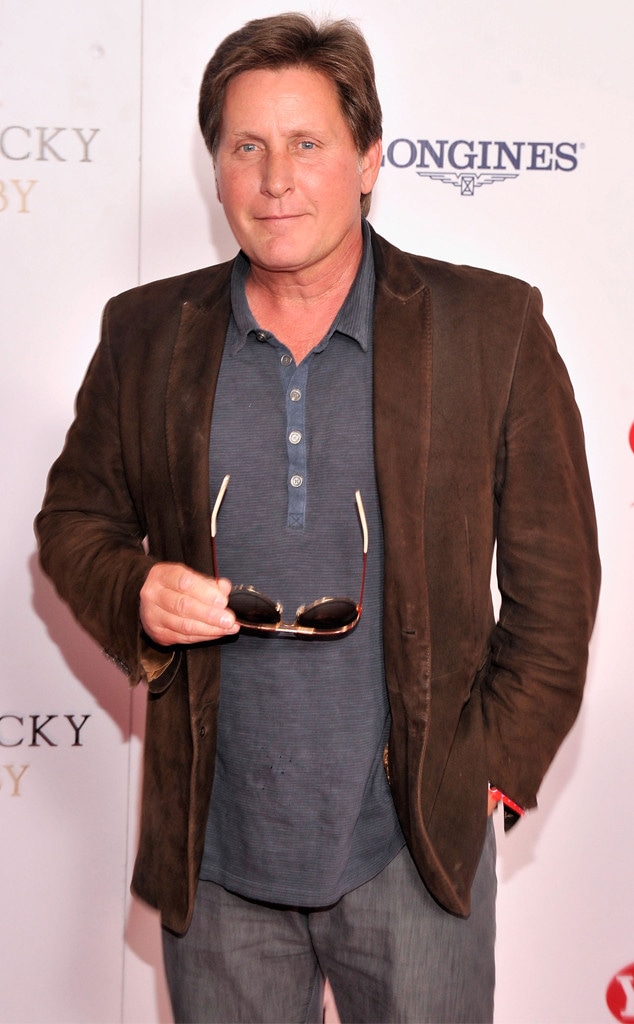 Stephen Lovekin/WireImage
The most profitable top-billed male actor may be Emilio Estevez. Really. Did we stutter?
After analyzing box office data from 1980 to 2017, the British betting site PartyCasino determined that the 55-year-old actor, star of films like The Breakfast Club, St. Elmo's Fire, The Mighty Ducks and the Young Guns movies, and older brother of Charlie Sheen and eldest of Martin Sheen's four children, delivered the best return of any top-billed male actor who has starred in at least 10 films.
The site says that for every $1 spent on the star's films, Estevez generated $6.70 at the box office.
The actor rose to fame in the '80s and early '90s, when more people went to the movies, and has acted sparingly over the past two decades. His most recent role was in the 2012 TV movie Abominable Christmas. He can be seen next in the film The Public, which he also wrote and directed.
Universal Pictures Home Entertainment
Universal Pictures Home Entertainment
'90s action and martial arts star Jean-Claude Van Damme came in No. 2, with $4.20 raked in per dollar, while Mel Gibson came in third ($3.50), Tyler Perry came in fourth ($3) and late comedian Dudley Moore placed fifth ($3).
Most of the top-billed actors who delivered the worst returns are far more popular than those who delivered the best returns: Brad Pitt is No. 1 with 10 cents for every $1 spent, making him the least profitable actor in Hollywood, the study showed. Johnny Depp is No. 2 (20 cents), Robert De Niro placed third (24 cents), Hugh Jackman came in fourth (25 cents) and Anthony Hopkins is No. 5 (26 cents).
As for top-billed actresses, according to PartyCasino, X-Men actress Rose Byrne scored the best return with $9.80 for every budgeted dollar, Regina Hall is No. 2 ($3.50) and Octavia Spencer placed third ($2.90).
While taking just the 2010s into account, Kevin Hart was No. 1 ($3.80), Matthew McConaughey was No. 2 ($3.60) and James McAvoy was No. 3 ($3.10).