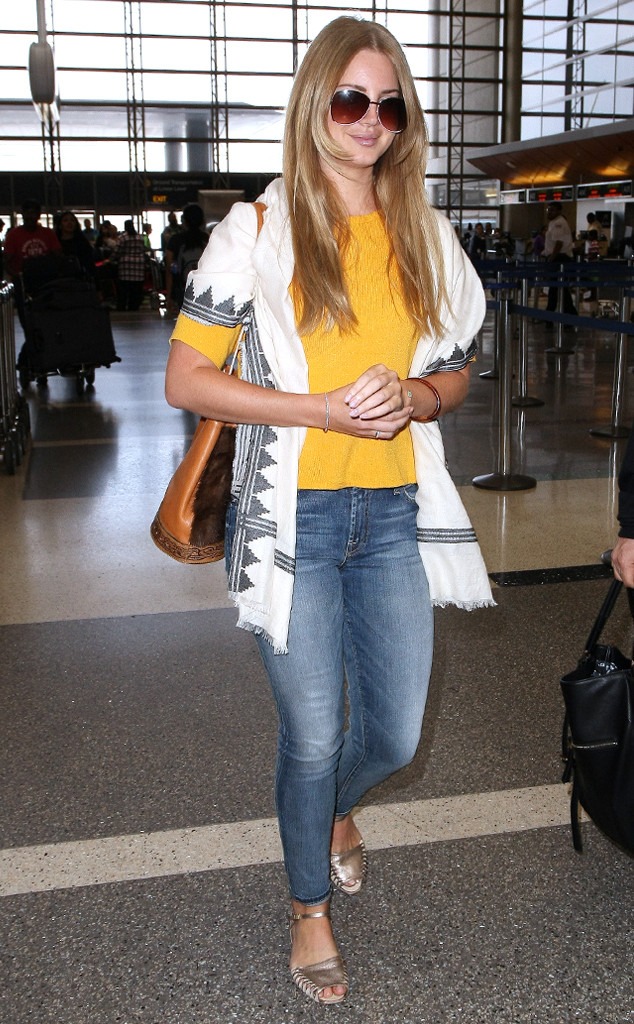 iPix211/London Ent/Splash News
Did Lana Del Rey write her 2012 song "Cola" about Harvey Weinstein?
Amid sexual assault allegations against Weinstein, Page Six reports that Del Rey's track is about the movie producer. 
At first, the song's lyrics reportedly went, "I got a taste for men who are older, it's always been so it's no surprise. Harvey's in the sky with diamonds and he's making me crazy."
However, a source tells the publication that when Weinstein heard about the lyrics he allegedly went "bananas" and "insisted" she change the lyrics.
The line in the song now goes, "Ah he's in the sky with diamonds and he's making me crazy."
Nicholas Hunt/Getty Images For NYFW: The Shows
The singer allegedly wrote the track, which is said to have been written ironically, after being pursued by Weinstein, a source tells Page Six. However she "rebuffed him, she had a boyfriend," the insider says.
Two years later, Del Rey had two songs "Big Eyes" and "I Can Fly" on the Big Eyes movie soundtrack, a film produced by The Weinstein Company.
On Oct. 8, Weinstein was terminated from The Weinstein company, three days after the New York Times published a story about allegations of sexual misconduct stretching back over a decade.
On Tuesday, Weinstein resigned from TWC's board of directors.
E! News has reached out to Del Rey for comment.