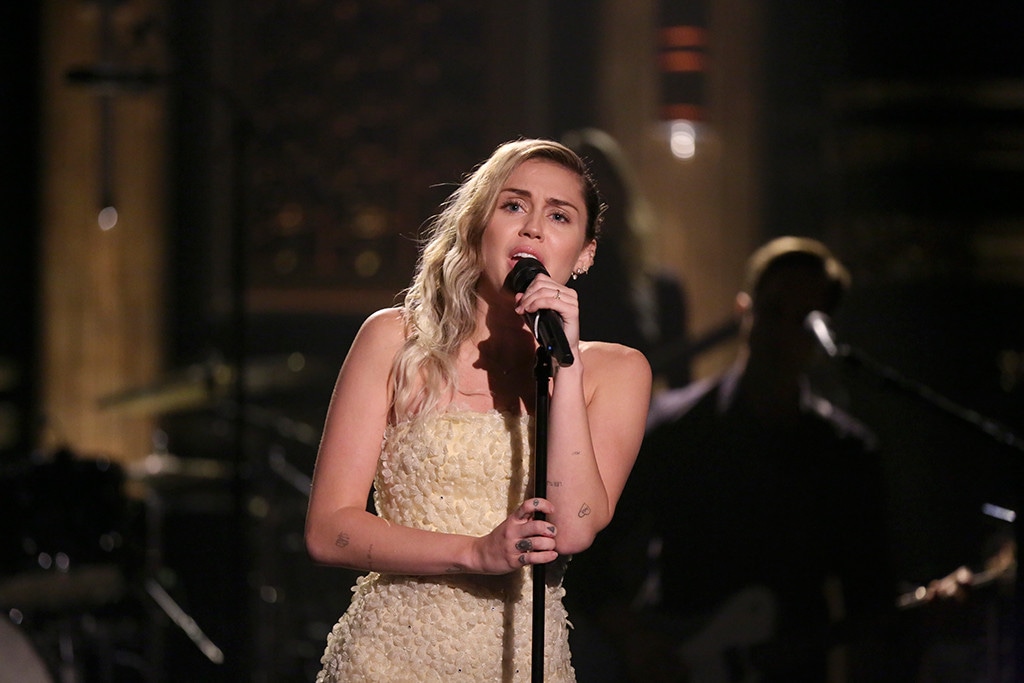 Andrew Lipovsky/NBC
Miley Cyrus is sending her love to Las Vegas mass shooting victim Katrina Hannah.
During Jason Aldean's performance on Oct. 1 during the Route 91 Harvest Festival, a gunman identified as Stephen Paddock shot and killed over 50 people and injured over 500 people. Paddock opened fire on the crowd of about 22,000 people attending the country music festival at Las Vegas Village from his room on the 32nd floor of the Mandalay Bay Resort and Casino across the street. It is now the deadliest mass shooting in U.S. history.
Katrina was in the crowd that night enjoying her time in Las Vegas for her friend's bachelorette party. She was shot twice, in the shoulder and in the neck.
After being shot, a friend placed a tourniquet on her and later a marine she had never met before picked her up and took her to the hospital.
Katrina is now back in Southern California for the first time since the tragic shooting and she just received a very special message from one of her favorite artists.
"Hey Katrina this is Miley, I have heard about you from so many wonderful people," Miley said in the video message posted by ABC7. "Your name got to me through so many friends, contestants on The Voice."
She continued, "And they said you were a huge fan and I just wanted to let you know that I am thinking about you all the time, sending all good, healing, peaceful vibes to you and all your family and your friends."
ABC7's Elex Michaelson also tweeted the full video of Miley's message to Katrina and Katrina bursts into tears!
On Oct. 3, Miley performed her song "The Climb" on The Tonight Show Starring Jimmy Fallon to honor the victims of the Las Vegas shooting.
Watch the heartwarming video above!