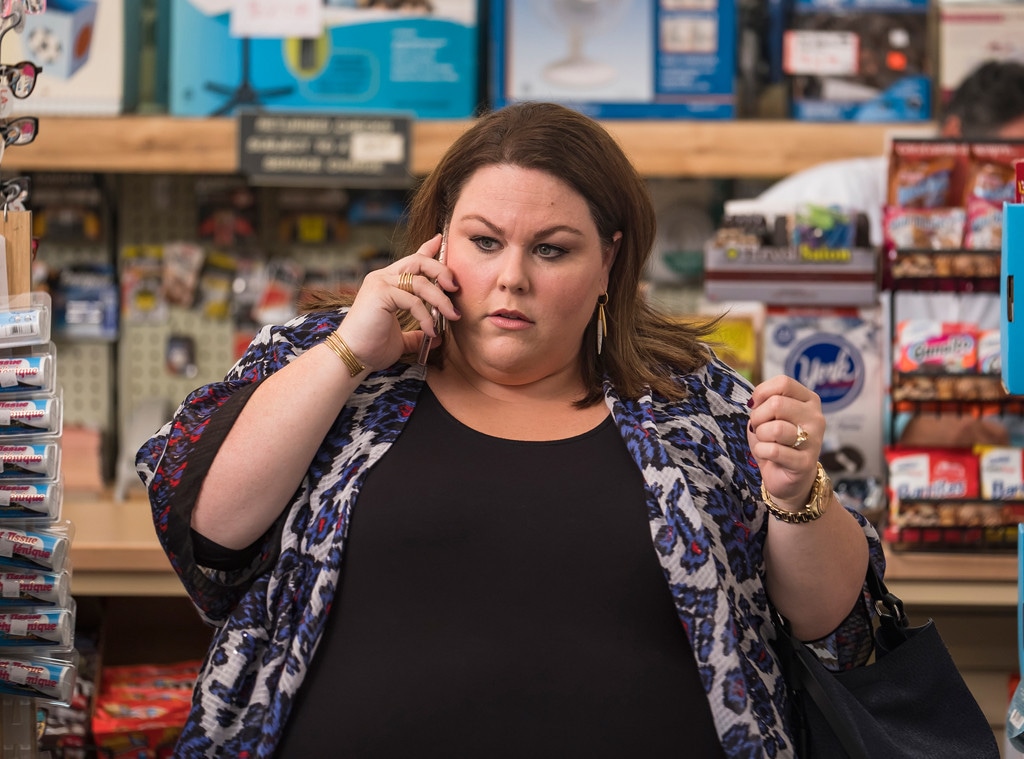 NBC
It wouldn't be an episode of This Is Us without a twist to either leave viewers with their mouths agape or scratching their heads trying to figure out how it fits into the larger story of the Pearson family. The Tuesday, Oct. 17 twist was a mouth agape twist. Spoilers ahead for "Still There."
The episode, the fourth in season two, ended with Kate (Chrissy Metz), at the doctor…for a pre-natal checkup! Surprise! Kate is pregnant.
"Surprise!!! Our poppy seed is now a little lentil," she tweeted.
Talk about a surprise twist. It was even a surprise to Metz's real-life family. When asked by a fan on Twitter how hard it was to keep the secret to herself, Metz said, "Beyond difficult! My real family didn't even have a clue."
No word whether the show used a code word on set like they did for the season two premiere reveal about the house fire and Jack (Milo Ventimiglia).
In the episode, Kate seemed obsessed with her health, viewers were later clued in that was because she was pregnant. While talking to The Hollywood Reporter, Metz revealed the other fears Kate will have with the pregnancy.
"There's always fear of how she's started to pursue what she wants with her music so she wonders if she's going to end up like her mom and be resentful. And then there's the wondering if she's fit and healthy enough mentally, physically and emotionally to have a baby so that comes with a whole host of worries and anxieties," she said.
"But ultimately, she and Toby love each other desperately. Like many people, they want to have a family whether they adopt or biologically have them. I'm undecided myself; I have a large family and I taught preschool. But by nature a lot of women feel compelled to have children. Kate specifically has that desire but never thought it could be possible and never thought she'd find somebody she'd want to have children with. Toby can be such an incredible human," she continued. "Can you imagine him as a father? So it's something that while she's very afraid and timid over, she's still very excited that it's a possibility and now it's happening."
This Is Us airs Tuesdays, 9 p.m. on NBC.
(E! and NBC are both part of the NBCUniversal family.)