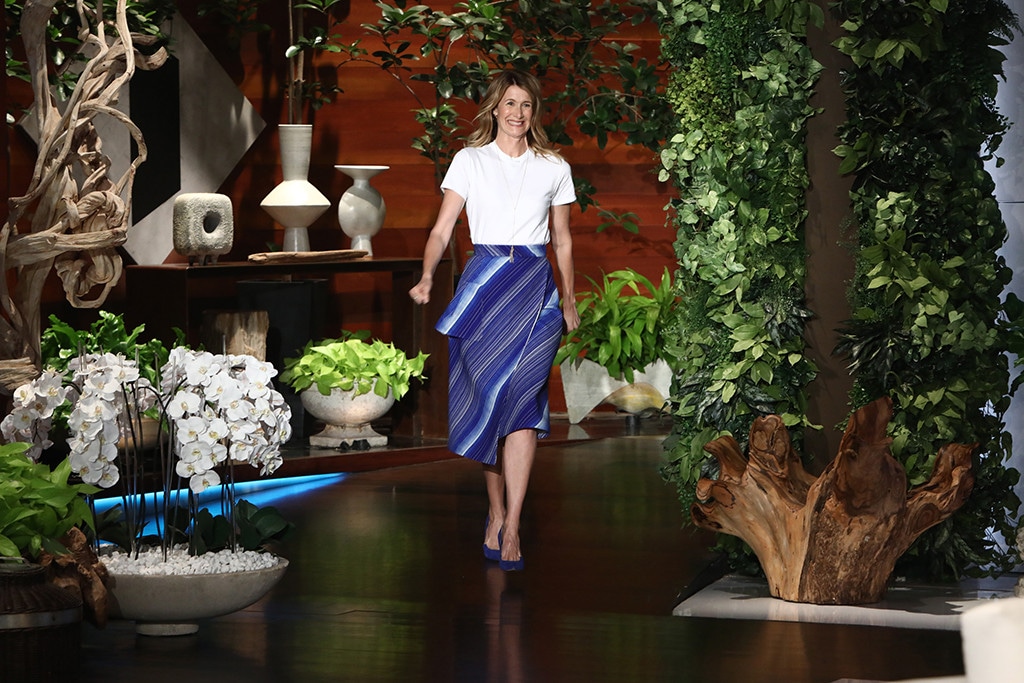 Michael Rozman/Warner Bros.
Laura Dern was among the honorees at the ELLE Women in Hollywood event in Beverly Hills Monday night, where actresses including Jennifer Lawrence and Reese Witherspoon shared stories of sexual assault and harassment in Hollywood. Laura, the daughter of actors Bruce Dern and Diane Ladd, spoke about its lasting impact on The Ellen DeGeneres Show Wednesday.
"It was an extraordinary experience, perhaps more than ever, to have this shared space and a tribe of women and artists talking about this industry, and ultimately therefore talking about sexual harassment in the workplace. And a very interesting thing happened this morning," Laura, 50, said. "I woke up and I realized that in that space I talked about how I was one of the lucky ones because I was raised by actors who told me their stories and told me what to look out for, and I realized that I was I still justifying behavior. And it was my mom who said, 'No, no, no, Laura—that was sexual assault. That was harassment. That was assault. You were 14 then.'"
 Until Diane reminded her of the experience, Laura explained she hadn't classified it as sexual assault or harassment. "You realize how in our culture we have justified, and therefore even condoned behavior, as though it's the norm," she said. So, as Laura watched her peers come forward during the ELLE event, she said, "I felt very moved by people being honest and direct."
Ellen DeGeneres commended the women who have shared their stories publicly, calling their actions "so important and necessary" and telling the actress, "More women need to speak up."
"There was no one there who didn't say they'd had the experience," Laura said of the event, which also honored Jessica Chastain, Kathleen Kennedy, Riley Keough, Margot Robbie, Tessa Thompson and Cicely Tyson. But there is hope, the Star Wars actress added. "The most exciting part is in moving forward, we talked about the forming of a commission, which Kathy Kennedy presented," she said. They want to build an environment where women can feel safe, "even anonymously, to reach out and say, 'There is an abuse of power here and something is not OK.'"