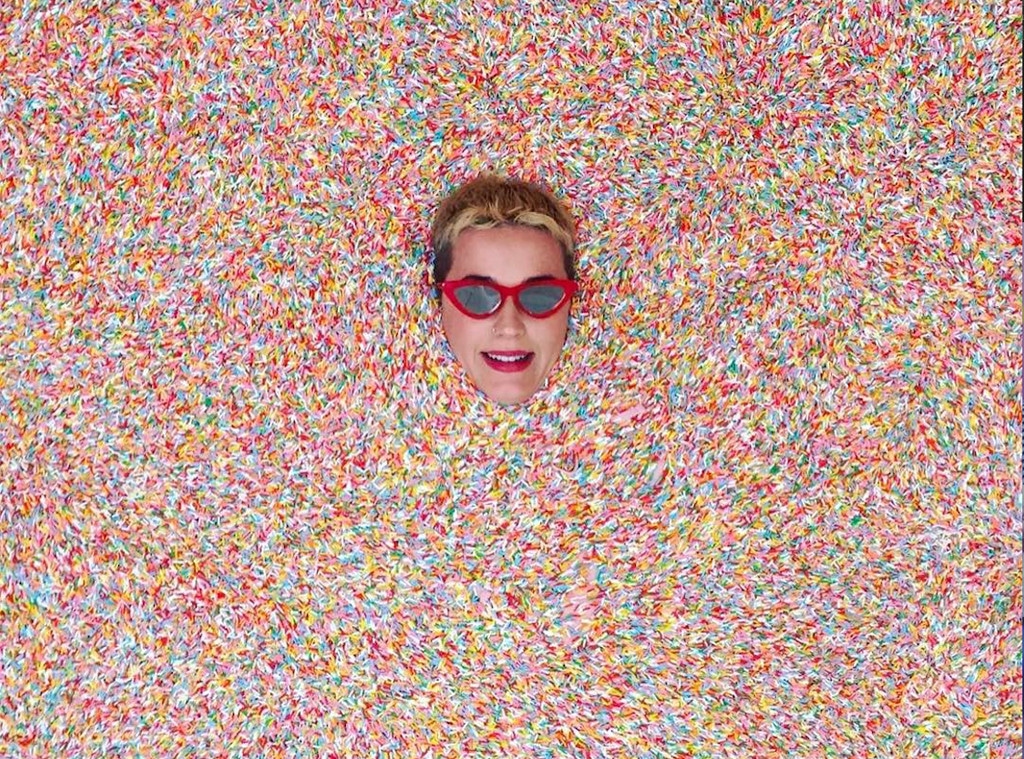 katyperry/Instagram
There's a brand new craze taking Los Angeles by storm, and it has nothing to do with juice cleanses or vegan Mexican cuisine. 
We're talking about the Museum of Ice Cream, and anyone with an active Instagram account knows it's been all the rage since opening their doors in May. Celebrities can't get enough of the L.A. location (MOI first opened in New York City to a 200,00-person wait list and there's now an exhibit in San Francisco), with Mother's Day seeing appearances from Beyoncé, Jay-Z, Gwyneth Paltrow, Chris Martin and Katy Perry alone. 
Seriously major, right? 
And aside from star sightings, visitors get to sample artisanal treats, splash around in a pool filled with 100 million sprinkles and pose amid the exhibitions. Yes, your social media followers will thank you later. 
And great news for those still wanting to experience it! The Museum of Ice Cream just extended its L.A. run for a fifth and final time, with tickets going on sale tomorrow through December. 
With tickets expected to sell out in no time at all, what better way to prepare for a visit than by seeing all the celebs that have had a blast. Scroll down and repeat: Hollywood screams, you scream, we all scream for the Museum of Ice Cream! 
Watch Daily Pop weekdays at 12:30 p.m., only on E!