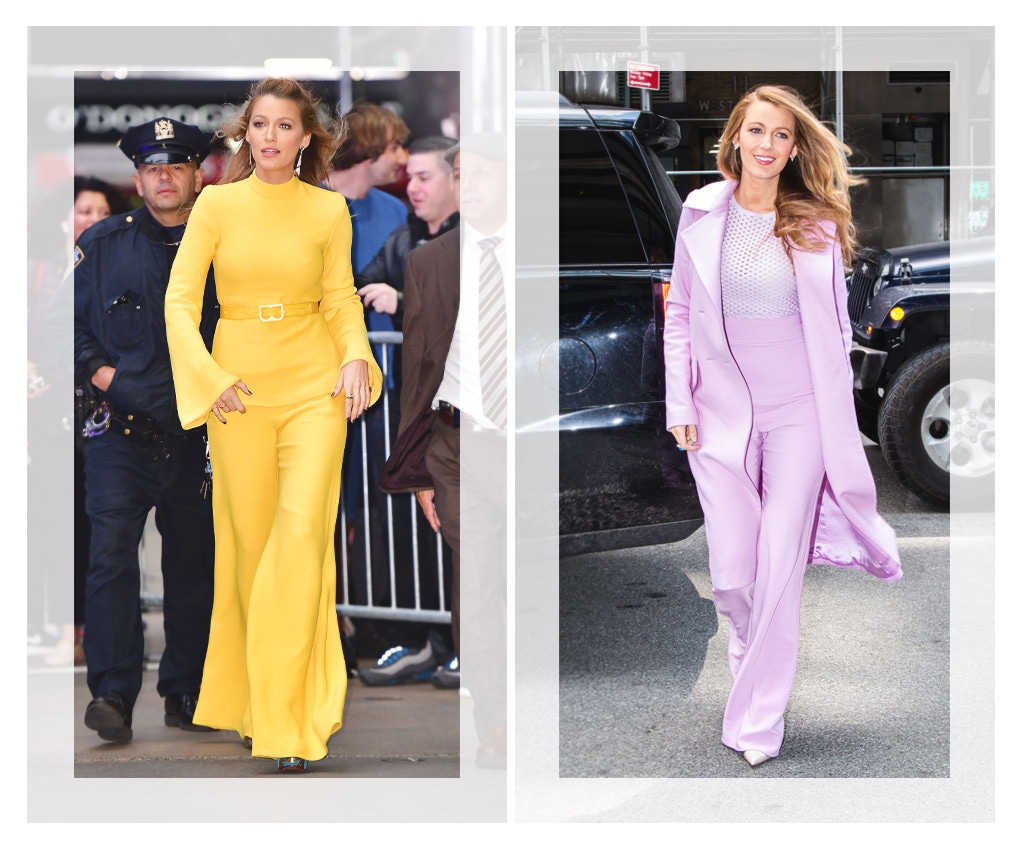 Getty Images / Splash News
Blake Lively is on a roll…and she's still going strong.
The actress has been stepping out in stunning outfit after outfit for her All I See Is You press tour, appearing in at least seven ensembles in a single day. That's not counting the contenders she's tried on between events. Luckily, Blake has been documenting the journey—fittings, detail shots and all—on Instagram.
If the actress' Age of Adeline press tour is any indication, there's a lot more to come. Ryan Reynolds' other half reportedly tried on 256 outfits for that promotional roller coaster, according to Page Six. Of those, she wore 19 looks out—10 of which were featured in just one day.
Given that the 30-year-old still may not have a stylist, we're wondering how she does it. If Blake is styling herself, how has her fashion preferences evolved in just two years, if at all? To compare, we have to look back at her wardrobe whirlwind of 2015.
To the left, you have the A-lister's All I See Is You ensembles. To the right are her Age of Adeline outfits. There are some uncanny similarities, but tons more differences. 
Which looks do you like best?