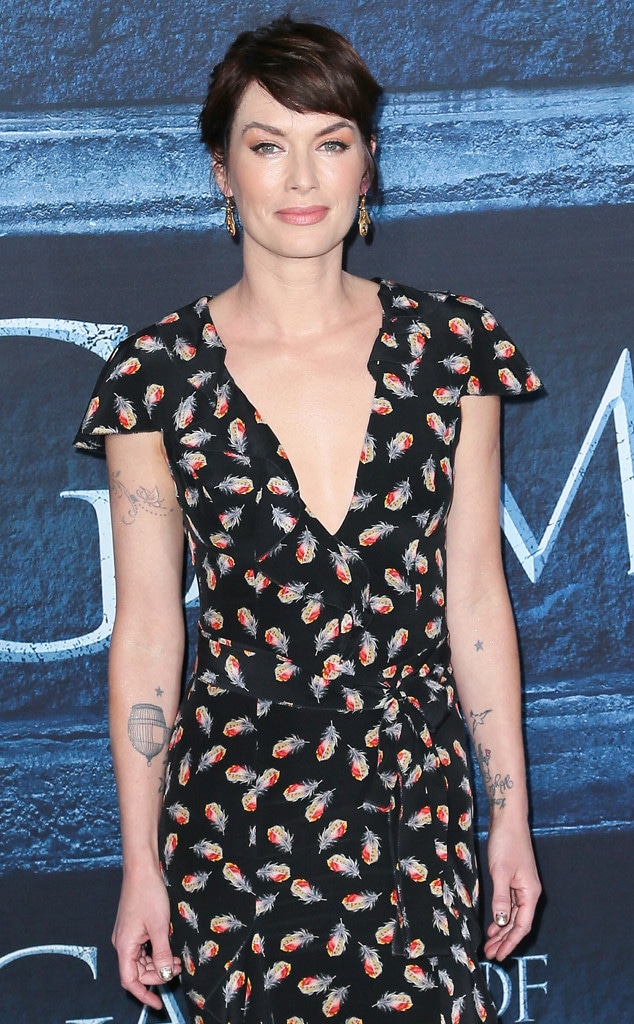 David Livingston/Getty Images
Lena Headey is joining the throngs of women speaking out against Harvey Weinstein and sharing her side of a long-kept-secret story. 
The Game of Thrones star took to Twitter Tuesday with two alleged accounts of past experiences with the disgraced Hollywood producer, who has been accused of sexual misconduct, assault and rape by an array of stars. Weinstein's rep previously said that "any allegations of non-consensual sex are unequivocally denied by Mr. Weinstein."
While she did not include specific dates in her public stories, Headey shared two different alleged interactions with Weinstein—one at the Venice Film Festival around 2005 and another at a hotel in Los Angeles years later. 
"The first time I met Harvey Weinstein was at The Venice Film Festival. The Brothers Grimm was showing there," she began. "At one point Harvey asked me to take a walk down to the water, I walked down with him and he stopped and made some suggestive comment, a gesture, I just laughed it off, I was genuinely shocked, I remember thinking it's got to be a joke, I said something like…oh come on mate ?!?? It'd be like kissing my dad !! let's go get a drink, get back to the others. I was never in any other Miramax film."
As she described in the second story, Headey's next meeting with Weinstein allegedly began with a breakfast meeting in which they discussed films and filmmaking. 
"He asked me a few questions about the state of my love life. I shifted the conversation back to something less personal. Then he went to the loo. He came back and said, let's go up to the room, I want to give you a script," she wrote. "We walked to the lift and the energy shifted, my whole body went into high alert, the lift was going up and I said to Harvey, I'm not interested in anything other than work, please don't think I got in here with you for any other reason, nothing is going to happen I said. I don't know what possessed me to speak out at that moment, only that I had such a strong sense of don't come near me."
Andreas Rentz/Getty Images
As Headey continued, "He was silent after I spoke, furious. We got out of the lift and walked to his room. His hand was on my back, he was marching me forward, not a word, I felt completely powerless, he tried his key card and it didn't work, then he got really angry. He walked me back to the lift, through the hotel to the valet, by grabbing and holding tightly to the back of my arm, he paid for my car and whispered in my ear, Don't tell anyone about this, not your manager, not your agent."
The actress concluded her note, "I got into my car and I cried."
Headey joins many women who have accused Weinstein of inappropriate behavior, varying from requests to be his girlfriend to rape. 
In response to the initial allegations published in The New York Times, Weinstein released the following statement. 
"I came of age in the 60's and 70's, when all the rules about behavior and workplaces were different. That was the culture then," he explained. "I have since learned it's not an excuse, in the office—or out of it. To anyone. I realized some time ago that I needed to be a better person and my interactions with the people I work with have changed."
Weinstein continued, "I appreciate the way I've behaved with colleagues in the past has caused a lot of pain, and I sincerely apologize for it. Though I'm trying to do better, I know I have a long way to go. That is my commitment."