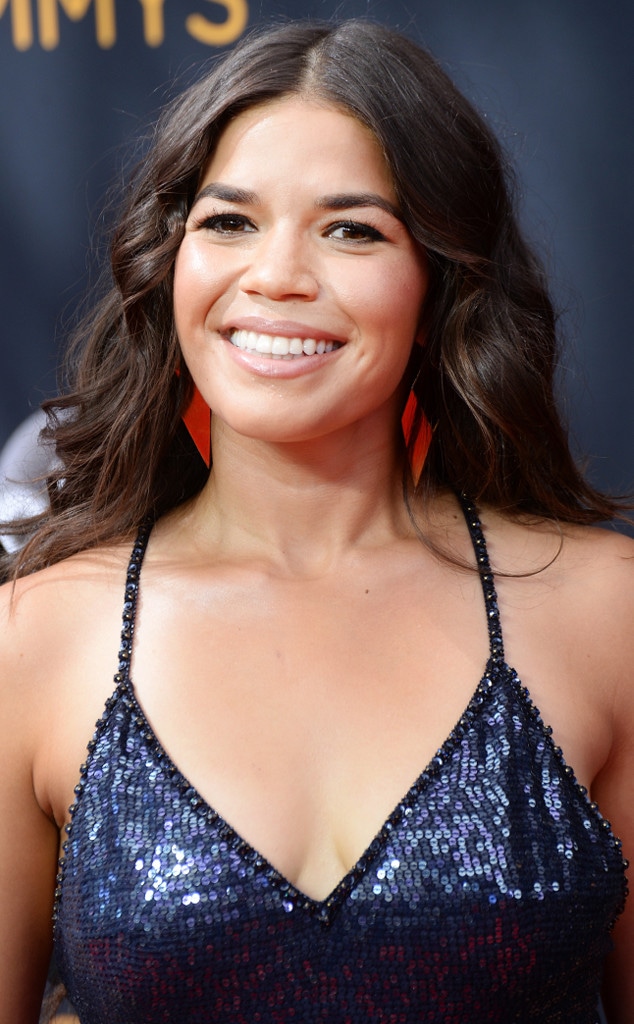 Jeff Kravitz/FilmMagic
Several celebrities spoke out about being sexually assaulted or harassed as part of the viral #MeToo social media movement. In a recent tweet, America Ferrera revealed that she was first sexually assaulted when she was only nine years old. 
"Me too. First time I can remember being sexually assaulted I was 9 years old," a note from the actress read. "I told no one and lived with the shame and guilt thinking all along that I, a 9 year old child, was somehow responsible for the actions of a grown man. I had to see this man on a daily basis for years to come. He would smile at me and wave, and I would hurry past him, my blood running cold, my guts carrying the burden of what only he and I knew—that he expected me to shut my mouth and smile back."
The Superstore actress then called upon her fellow women and asked them to continue to speak out.
"Ladies, let's break the silence so the next generation of girls won't have to live with this bullsh-t."
In addition to Ferrera, Hilarie Burton, Lady Gaga, Sophia Bush, Anna Paquin, Debra Messing and several more celebrities shared their experiences of sexual harassment or assault.
Alyssa Milano started the recent #MeToo movement on Oct. 15. The Project Runway All Stars judge tweeted the following message and asked people who've been sexually assaulted or harassed to reply to her tweet and write "me too" to demonstrate the magnitude of the issue.
On the morning of Oct. 16, Twitter reported that #MeToo had been tweeted nearly half a million times in 24 hours. The hashtag was also shared several times on Instagram. 
The #MeToo movement comes after several celebrities boycotted Twitter as part of the #WomenBoycottTwitter movement. Both viral movements come after The New York Times published an article detailing decades of sexual misconduct allegations against Harvey Weinstein.