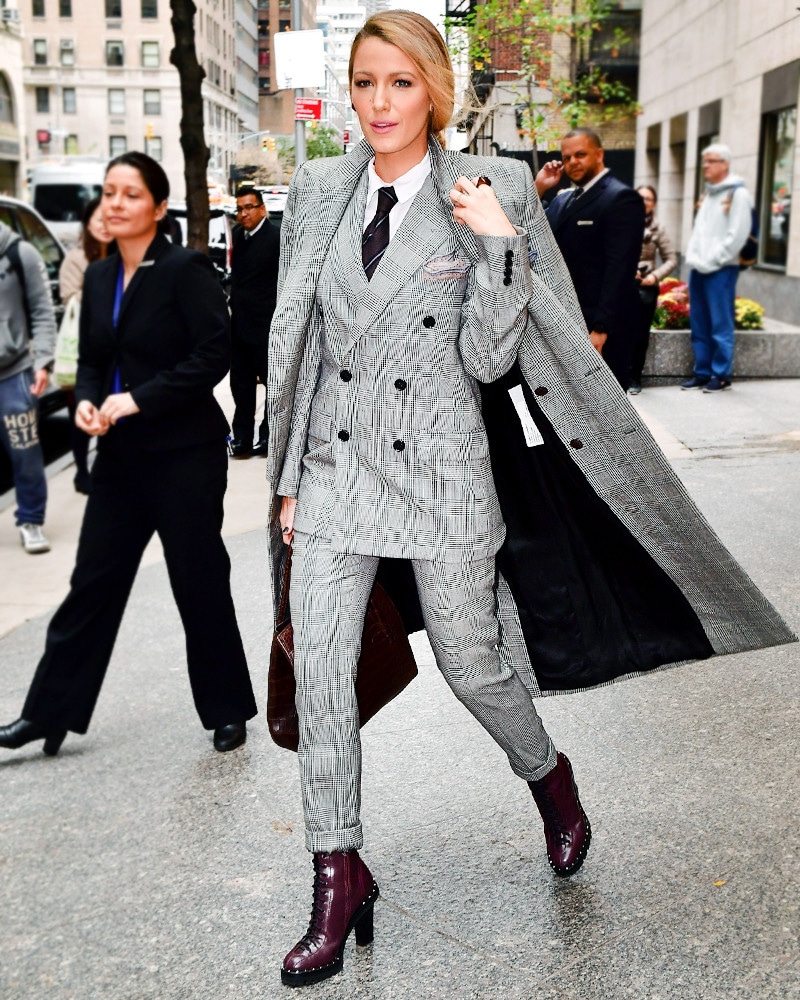 James Devaney/GC Images
Is menswear for women the next fall trend?
In case you missed it, Blake Lively put on a full-on fashion show today, appearing in five different outfits before 3:30 p.m. EST. We haven't been able to stop talking about her fashion choices since the runway in Manhattan began. A houndstooth jumpsuit, a bright yellow three-piece ensemble, an appliquéd and sequined sleeveless dress, a burgundy leather coat (that's to die for) paired with embroidered knee-high boots—Blake, wherever you're going, we'd like an invite. 
There was one outfit that stole the show: her head-to-toe menswear from the Ralph Lauren Fall 2017 collection. Unlike the others, this outfit really made us ask, "Do we love this look or hate it?"
This outfit is all about the details. So before you come to a decision, make sure you take a good look at every component.
Watch:
Blake Lively Reveals Beauty Secrets That Work