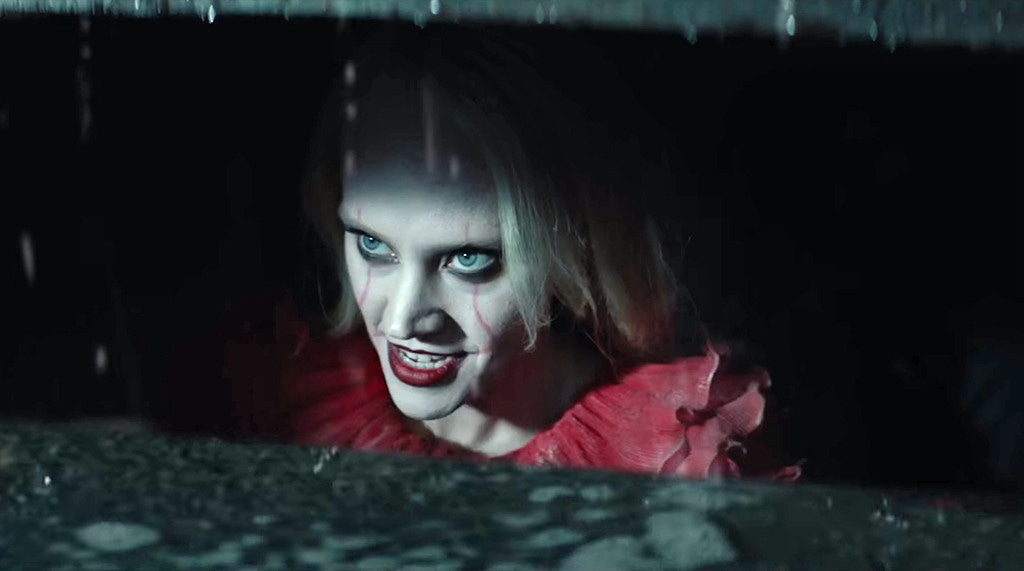 NBC
YIKES.
SNL aired what may be one of its most terrifying sketches on Saturday, a parody of the recent film adaptation of Stephen King's It...starring Kate McKinnon's Kellyanne Conway character as "Kellywise" the clown.
In the videotaped skit, which has gone viral, Alex Moffat plays CNN's Anderson Cooper and scoffs at a producer's suggestion to book the counselor to President Donald Trump, the woman who once appeared regularly on TV news shows and had famously coined the phrase "alternative facts" in January.
"Are we that desperate?" Moffat's Cooper asks.
He then walks on the sidewalk in a rainstorm and loses his papers, which fly into a storm drain. Like Pennywise, Kellywise appears inside and addresses Cooper.
"It's me," she says. "Kellyanne Conway. But you can call me Kellywise. Kellywise the dancing clown."
"What did you do to your makeup?" Moffat's Cooper asks.
"I toned it down," she replies. "Put me on TV."
"We need each other to survive," she later says. "Put me on TV or I'll have to show you your greatest fear."
She then displays a couple of fake newspaper front pages with headlines about what may be Cooper's worst nightmares.
And thanks to the magical powers of Kellywise, McKinnon's Hillary Clinton also makes an appearance...and it costs Cooper dearly.