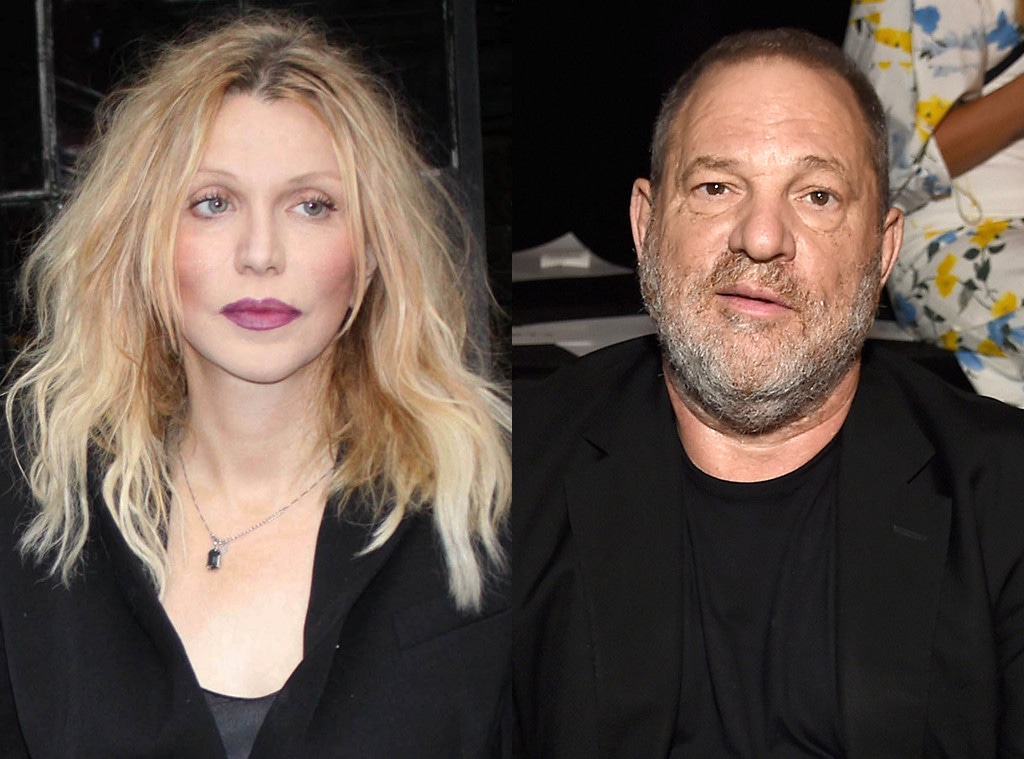 VMAL/Star Max/GC Images/Getty Images
Courtney Love publicly warned women about Harvey Weinstein more than a decade ago.
In an unearthed video posted by TMZ on Saturday, rocker and actress Courtney Love talked to comedienne and Dice actress Natasha Leggero about the producer on the red carpet at Comedy Central's Roast of Pamela Anderson in 2005.
Leggero, who was interviewing stars on behalf of the cable network, asked Love, "Do you have any advice for a young girl moving to Hollywood?"
"Um, I'll get libeled if I say it," Love began. "If Harvey Weinstein invites you to a private party in the Four Seasons, don't go."
Several women, including top actresses, have in recent days accused Weinstein of sexually harassing them and four of them have accused him of rape. Many have said the alleged incidents occurred in a hotel room. He has apologized for his past behavior with "colleagues" and has denied allegations of non-consensual sex.
"Although I wasn't one of his victims, I was eternally banned by CAA for speaking out against #HarveyWeinstein #rape," Love tweeted after the unearthed video went viral on Saturday.
The Creative Artists Agency has not commented.
Despite her comments in the Comedy Central interview, Love was spotted interacting with Weinstein at a celebrity event in 2012 and also attended a Scream 4 premiere after party he co-hosted the year before.
There have been rumors in Hollywood about Weinstein's alleged sexual harassment towards women for years.
"I found out about Harvey about a year ago and I'm ashamed I didn't say anything right then," Jane Fonda told CNN's Christiane Amanpour earlier this week. "I was not that bold because I guess it hadn't happened to me and so I didn't feel it was my place."
In 2013, Family Guy creator and actor Seth MacFarlane had joked while hosting a 2013 Oscars nominations ceremony, while announcing nominees for Supporting Actress, "Congratulations, you five ladies no longer have to pretend to be attracted to Harvey Weinstein."
After the allegations against Weinstein were made public last week, MacFarlane wrote on Twitter that his friend had told him about Weinstein's "attempted advances" and that he "couldn't resist the opportunity to take a hard swing in his direction" at the Oscar nominations ceremony.
Gwyneth Paltrow, one of the actresses who has accused Weinstein of sexual harassment and who had worked with him on the Oscar-winning film Shakespeare in Love, had talked about the producer on The Late Show With David Letterman in 1998, saying, "I do all my movies for Harvey Weinstein, and that's Miramax. And I'm lucky to do them there. But he will coerce you to do a thing or two."