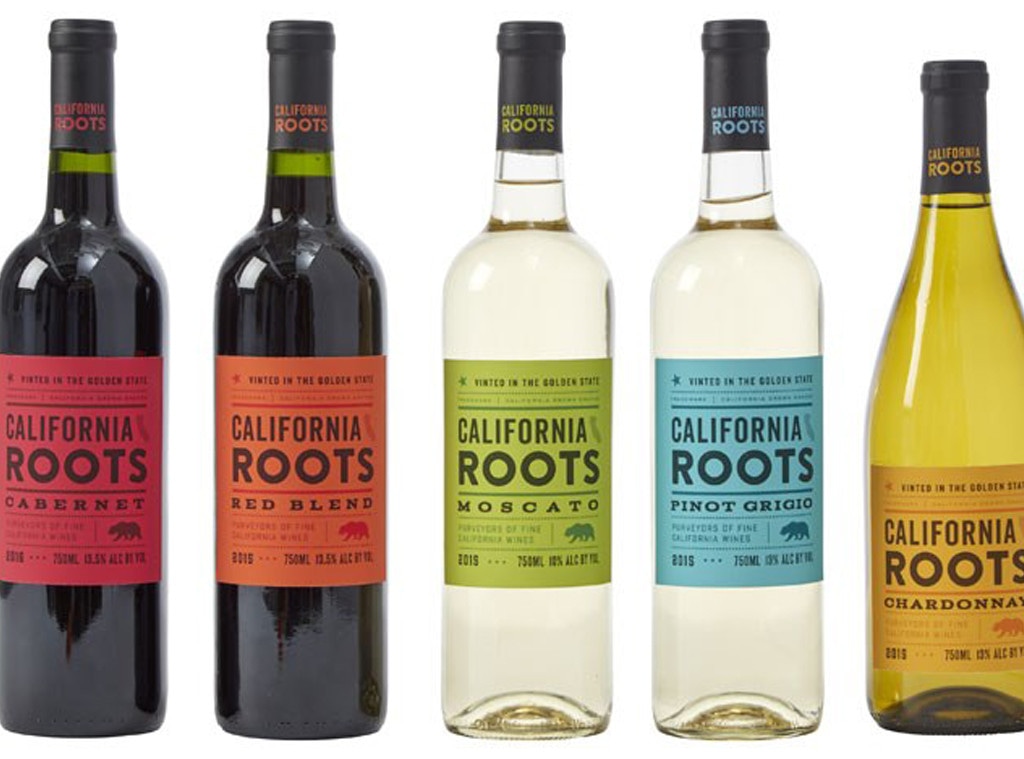 Courtesy of Target
The days of wine-ing over expensively priced wine are officially over.
Target has released a line of $5 wines just in time to get you through the holiday season. With five varieties available, you can choose between chardonnay, pinot grigio, moscato, cabernet sauvignon and a red blend.
Even better? Your friends will hardly be able to tell you spent just a few dollars on wine to a dinner party because of the artistically crafted California Roots label—and the great taste of course.
The red blend and chardonnay have the highest alcohol percentage at 13.5% and sound pretty tasty, with the red blend tasting of "smooth berry and cherry flavors with hints of spice offer the perfect antidote to the workweek."
The store even suggests great pairings to try with the California Roots wine, such as a dinner of crisp green salads and fresh fish with a glass of their pinot grigio.
Even though it is a whole three dollars more than the Trader Joe's "Two Buck Chuck," they are definitely going to give the Charles Shaw brand a run for its money.
And don't worry about rushing to the store, this deal is here to stay for good.