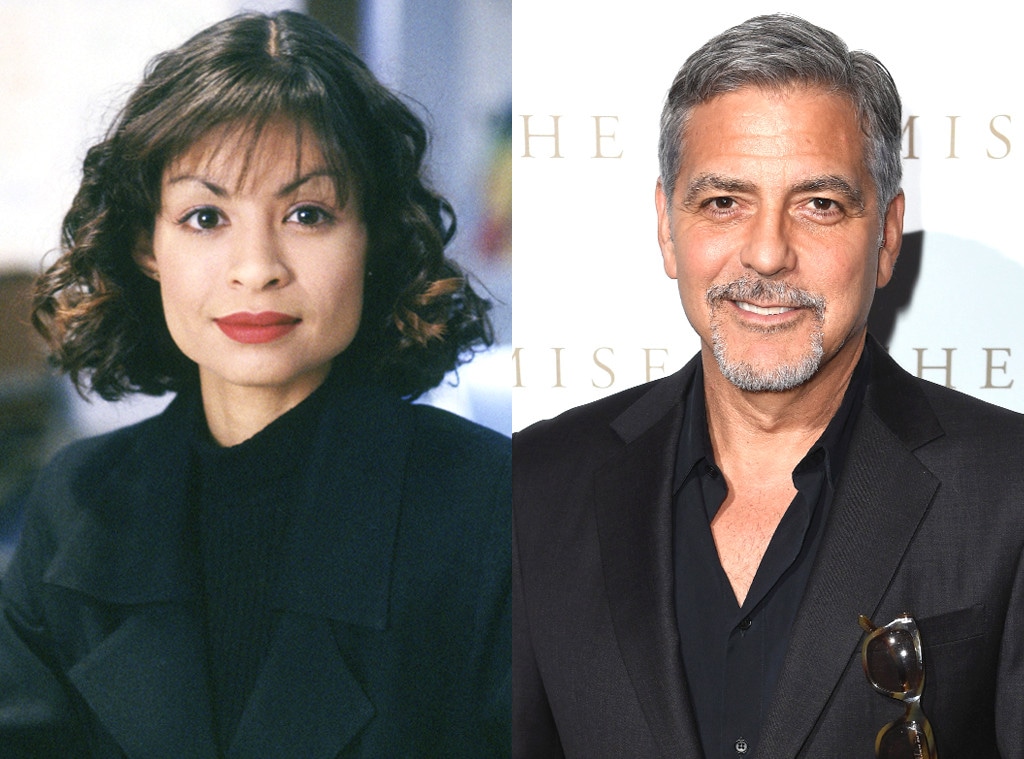 Alice S. Hall/NBCU Photo Bank,
George Clooney is speaking out about a few of the accusations made by his former ER co-star Vanessa Marquez. 
The actress took to Twitter in a series of tweets throughout the week, claiming Clooney was to blame for her being "blacklisted" from the popular drama series in 1995.
She retweeted an article in which Clooney spoke out against Harvey Weinstein and the many sexual misconduct allegations that have come out about him this week. However, Marquez called "B.S." on Clooney's comments.
"Clooney helped blacklist me when I spoke up abt harassment on ER," she tweeted in response to the article. "'Women who dont play the game lose career.' I did."
She also retweeted one of her own posts from earlier this year in which she shared a photo from ER as well as some major accusations. In the tweet, she claimed she was "racially and sexually harassed on set daily." She also said she went to one of the producers for help, which she claims resulted in her being "blacklisted" from ER forever.
Clooney has since responded to the claims, telling E! News he didn't even know she was blacklisted in the first place.
Michelle Quance/Variety/REX/Shutterstock
"I had no idea Vanessa was blacklisted," he told us. "I take her at her word. I was not a writer or a producer or a director on that show. I had nothing to do with casting. I was an actor and only an actor."
He continued, "If she was told I was involved in any decision about her career then she was lied to. The fact that I couldn't affect her career is only surpassed by the fact that I wouldn't."
Meanwhile, Clooney worked close with Weinstein on several films and has credited the producer for helping him kick-start his film career. Needless to say, he was absolutely shocked by the claims that have come out this week.
"It's indefensible. That's the only word you can start with," Clooney said in an interview with The Daily Beast. "Harvey's admitted to it, and it's indefensible."
He continued, "I've known Harvey for twenty years. He gave me my first big break as an actor in films on From Dusk till Dawn, he gave me my first big break as a director with Confessions of a Dangerous Mind. We've had dinners, we've been on location together, we've had arguments. But I can tell you that I've never seen any of this behavior—ever."