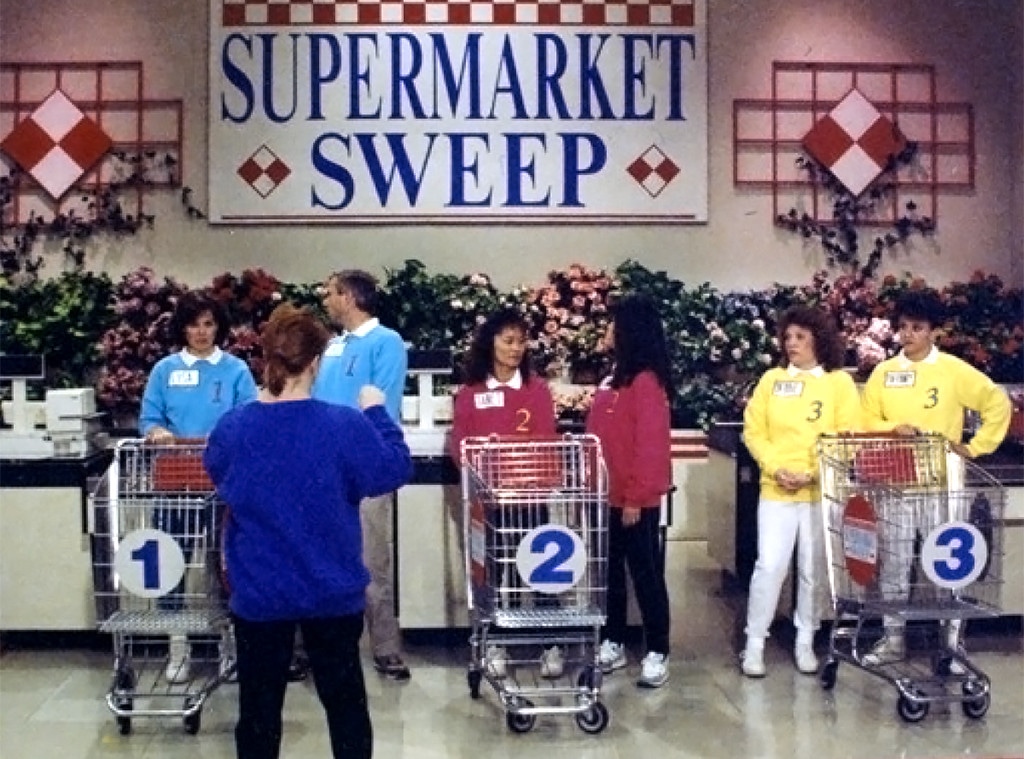 ABC
Get ready to shop 'til you drop because we've got one heck of a red tag special for you!
FremantleMedia has just announced that they're planning to bring back the classic game show of our grocery store dreams, Supermarket Sweep, which originally aired on ABC from 1965 through 1967. However, you probably remember the revivals on Lifetime from 1990-1995 and PAX (now Ion Television) from 2000-2003.
The iconic show, created by producer Al Howard, masterfully combined the classic quiz show with a live, timed race through an actual supermarket, where the value of the items quickly collected in the shopping cart determined the winning team.
"The time is ripe to bring back this all-time favorite game show which has traveled with such success over the years," Vasha Wallace, Fremantle's EVP of Global Acquisitions and Development said in a statement announcing their plans to revive the series. "Now, modern technology allows us the opportunity to update the show, making it relevant for a 21st century audience. It is a great addition to this year's MIPCOM slate and given the interest we've had already we're confident that everyone will be as excited for its return as we are."
Henry Howard, son of Supermarket Sweep's creator, added, "In Supermarket Sweep, one lucky team tries for the bonus money, but on this show, there are no losers—only shoppers having a great time. I'm delighted that Fremantle has made the exciting decision to bring back this classic game show, and I look forward to working with their talented teams around the world.  In honor of Supermarket Sweep's return...I believe I'll go shopping!"
No network is attached to the revival as of press time, but Fremantle plans to shop the series around at MIPCOM 2017, which takes place from October 16-19 in Cannes, France.
Are you stoked about the eventual return of Supermarket Sweep? Planning a trip to the local grocery store to get yourself competition ready? Sound off in the comments below!