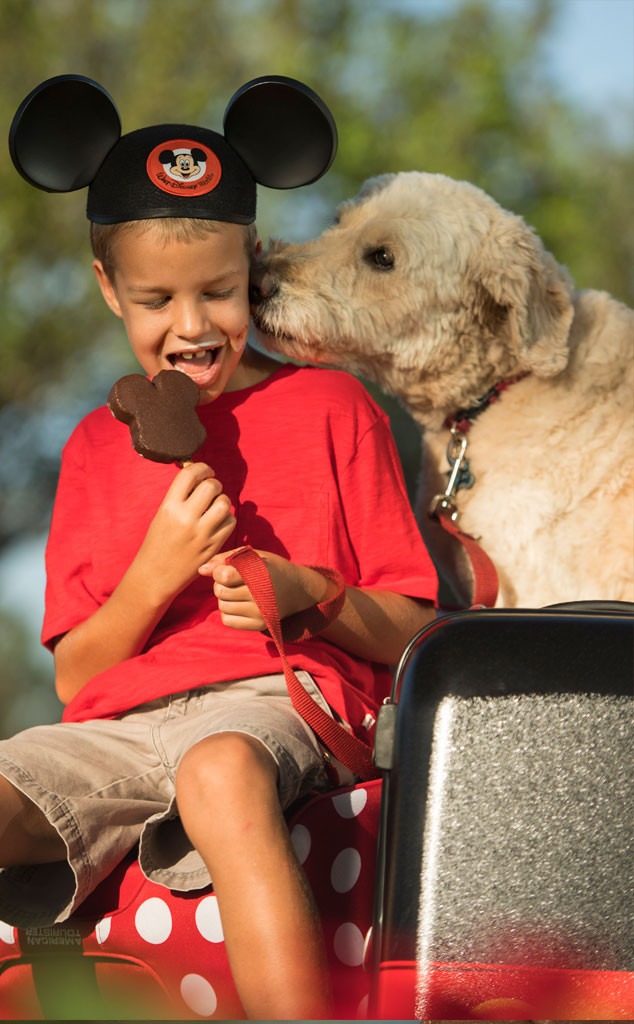 David Roark/Disney
Mickey Mouse won't be the only one bringing his furry friend to the Walt Disney World Resorts!
Starting Oct. 15, select resorts will allow guests to bring their dogs with them to four resort hotels. Disney's Yacht Club Resort, Disney Port Orleans Resort – Riverside, Disney's Art of Animation Resort and the Cabins at Disney's Fort Wilderness Resort & Campground are the hotels participating, according to the Disney Parks website.
Guests who choose to bring their dogs must ensure that their pups are well-trained, leashed and properly vaccinated before staying at the resorts, but otherwise the Disney resorts are happy to welcome any and all furry friends. 
Of course there is a small price to pay—up to $75 a night—but who wouldn't love to bring their pooch along to the happiest place on earth? Included in the nightly fee is a Pluto approved Welcome Kit, with all the fixes to make your dog's stay comfortable and enjoyable. This welcome kit comes with a mat, bowls, a pet ID tag, courtesy plastic disposable bags, puppy pads and dog walking maps, ensuring that packing for your pup will be a breeze.
And dog lovers can rest assured that the four-legged guests will be safe while their owners are having fun at the parks since the kit also comes with a Pluto "Do Not Disturb" door hanger, which will let hotel staff know that a pet is in the room. If that isn't enough for you to rest easy and enjoy your time at the parks, then you can pay for your dog to stay at the doggy day care nearby at Best Friends, which is an "on-property full-service facility."
When your vacation sadly comes to an end, make sure your dog has a souvenir to remember their time at Disney World, with pet merchandise that's coming soon.