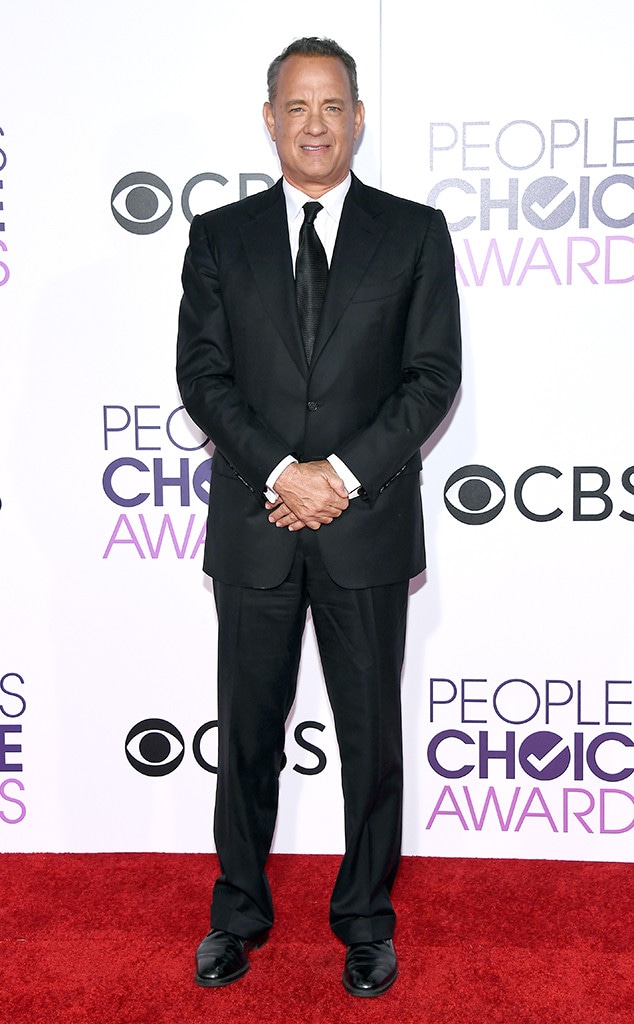 Kevork Djansezian/Getty Images
From George Clooney to Meryl Streep, several celebrities have spoken out against Harvey Weinstein. In a new interview with The New York Times, Tom Hanks did the same.
Hanks said he "never worked with Harvey." But when columnist Maureen Dowd asked the Forrest Gump actor why Hollywood spent decades protecting the producer despite knowing of his allegations, Hank responded with the following:
"Well, that's a really good question and isn't it part and parcel to all of society somehow, that people in power get away with this?" he responded. "Look, I don't want to rag on Harvey but so obviously something went down there."
The Oscar-winning actor also didn't seem convinced by the statement Weinstein released claiming, "I came of age in the 60's and 70's, when all the rules about behavior and workplaces were different. That was the culture then."
"You can't buy, 'Oh, well, I grew up in the '60s and '70s and so therefore. ...' I did, too," Hanks said. "So I think it's like, well, what do you want from this position of power? I know all kinds of people that just love hitting on, or making the lives of underlings some degree of miserable, because they can."
The Cast Away actor continued to explain that people sometimes feel entitled by their achievements.
"Somebody great said this, either Winston Churchill, Immanuel Kant or Oprah: 'When you become rich and powerful, you become more of what you already are,'" Hanks said.
He added, "So I would say, there's an example of how that's true. Just because you're rich and famous and powerful doesn't mean you aren't in some ways a big fat a--."
Hanks then corrected himself.
"Excuse me, take away 'fat,'" The Toy Story star said. "But I'm not, you know, I'm not the first person to say Harvey's a bit of an a--. Poor Harvey—I'm not going to say poor Harvey, Jesus. Isn't it kind of amazing that it took this long?"
Hanks also mentioned his fondness for Ashley Judd, who came forward in The New York Times article detailing the sexual misconduct allegations against Weinstein. In the article, Judd claimed Weinstein invited her to a breakfast meeting at the Peninsula Beverly Hills Hotel about 20 years ago. But instead of conducting a meeting, Judd claimed Weinstein invited her to his hotel room and then asked her to let him give her a massage and to watch him shower. 
"I'm reading it and I'm thinking 'You can't do that to Ashley Judd! Hey, I like her. Don't do that. That ain't fair. Not her, come on. Come on!'" Hanks continued.
In a statement to E! News, Weinstein's attorney Charles J. Harder said The New York Times article was "saturated with false and defamatory statements."
To read the full article, including what Hanks thinks about President Donald Trump, visit The New York Times.