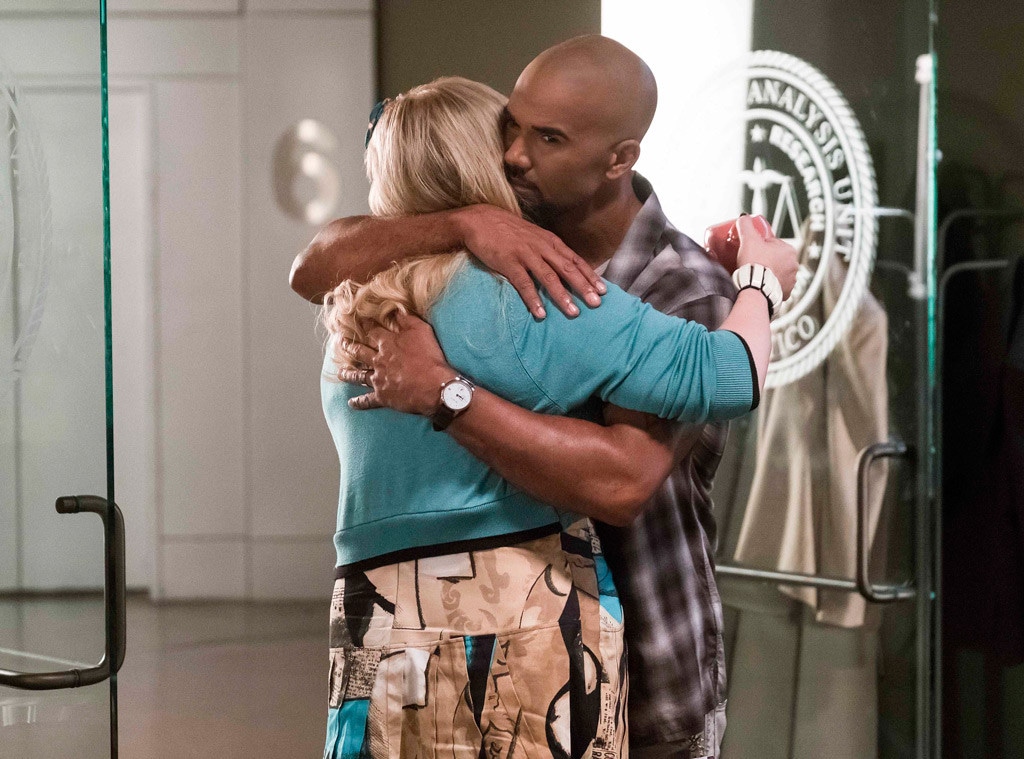 CBS
Shemar Moore is heading back to the BAU once again.
After leaving the series in early 2016, Moore is returning to Criminal Minds for a case close to his baby girl's heart.
Of course, "Baby Girl" was Morgan's nickname for Penelope Garcia (Kirsten Vangsness), who's now dealing with a case that's effecting her emotionally, and Morgan is coming back to help her out for one episode, which will air Wedneday, October 25. 
Derek originally left the BAU after having been abducted and tortured, wanting to protect his family and be there for his newborn son. He returned once during last year's season finale to help the team with a serial killer case. 
At the time of his exit from the show, Moore compared Criminal Minds to college for acting, and said he wanted to move on to life after college. 
"I'd seen other actors out there in the business getting these opportunites that I would love a chance," he told E! News. "What I'm fighting for in my life, and more specifically in my career, is that shot. I'm very happy with what I've accomplished, but I want to take another step. I'm just hungry like that. I want to see what else I can do." 
That said, he admitted the door to the BAU was never totally closed. 
"I'm not opposed to those doors opening up again," he said. "Now, it may not be permanently, and it may not be for a full season, but if there's an opportunity to go back and dance and play, I wouldn't be opposed to that." 
Moore currently stars on the CBS drama S.W.A.T.
Criminal Minds airs Wednesdays at 10 p.m. on CBS.