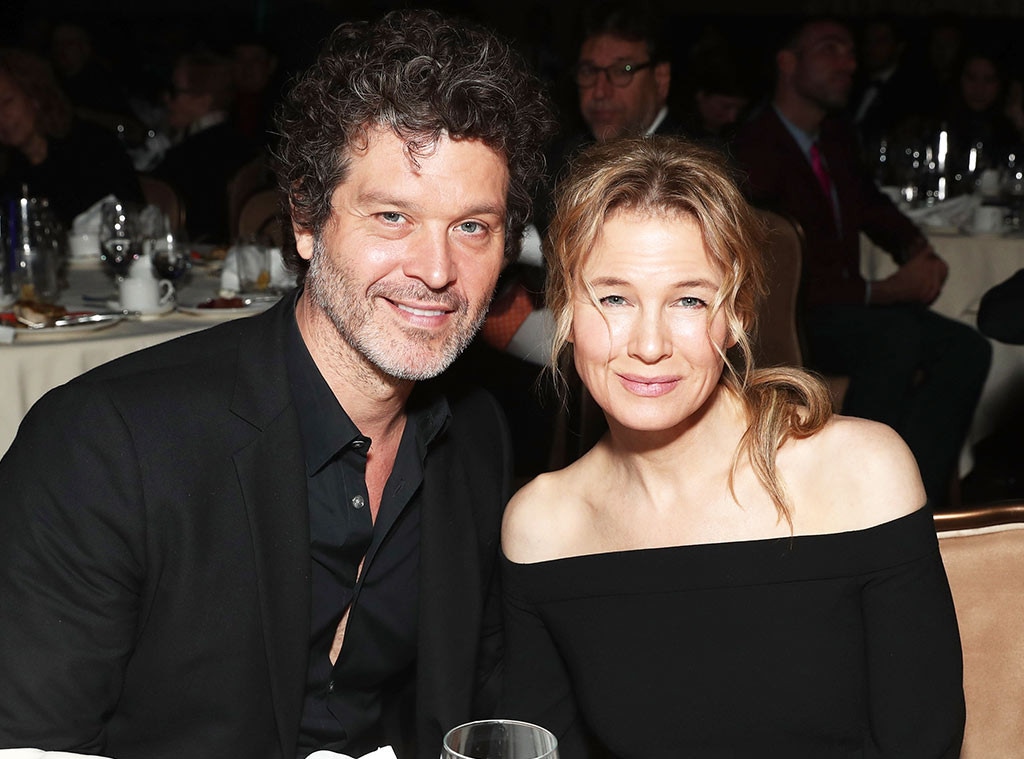 Todd Williamson/Getty Images
Renée Zellweger has been supporting her boyfriend, Doyle Bramhall, financially.
E! News obtained the court documents involved in the musician's divorce from estranged wife Susannah Melvoin in which it's revealed Zellweger has allowed Bramhall to live with her for free. Not to mention, the docs also state she's been paying for his credit cards that have added up between $4,000 to $5,000 a month. The docs go on to state that the totaled expenses in 2015 added up to nearly $60,000.
Of course, this bodes the questions: Why does this matter and why did Zellweger get pulled into the divorce in the first place?
Melvoin filed the information last year, noting she wants the judge to include the money Zellweger gives to Bramhall as a part of figuring out his owed child and spousal support.
According to the docs, Zellweger defended her boyfriend, stating that the credit card arrangement was agreed upon as a loan, and she expects repayment. Though she did say nothing was put on paper and Bramhall has yet to repay her, the musician asserted his understanding that he owes Zellweger the money.
The judge ended up ruling that the actress' contribution to Bramhall's lifestyle should not be considered in what the musician pays in spousal and child support to his estranged wife.
Zellweger and Bramhall have been together since 2012, following the musician's separation in 2010. The former couple share two children together, India, 16, and Elle, 13.