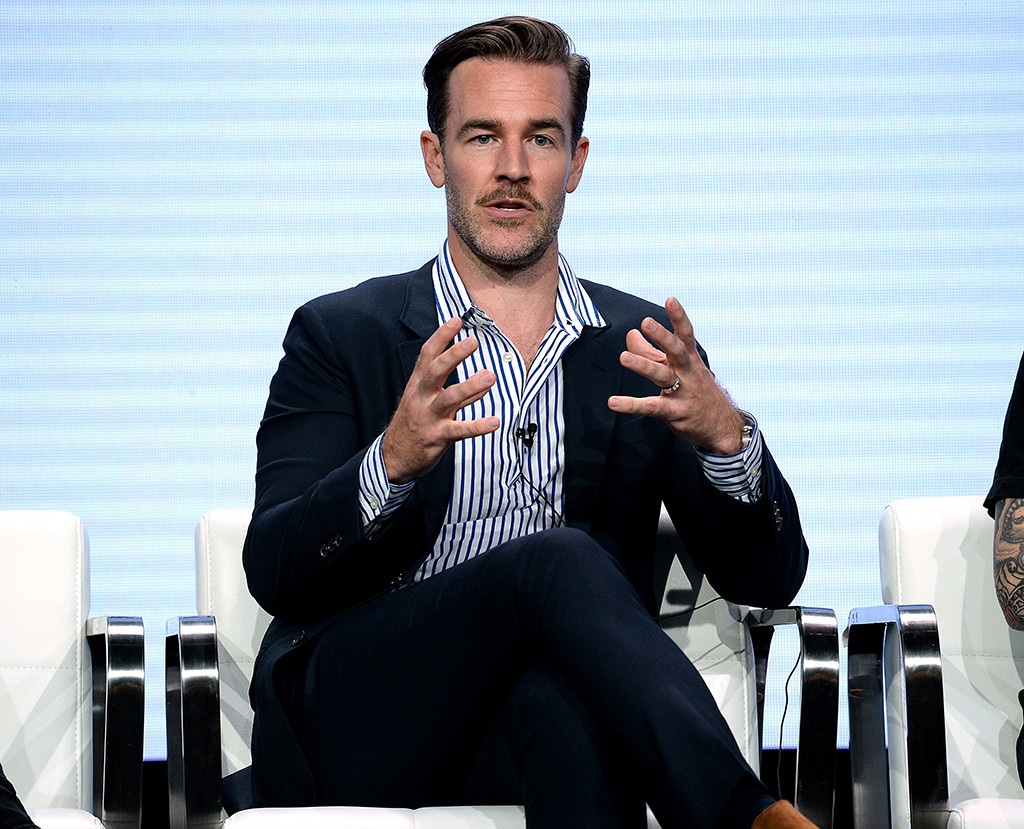 Michael Kovac/Getty Images for Lifetime Television
Amid sexual misconduct allegations against Harvey Weinstein, stars across Hollywood are taking their own personal experiences with sexual harassment public—now including James Van Der Beek. 
The Dawson's Creek alum took to Twitter early Thursday to denounce the Hollywood producer's alleged behavior, applaud those who have spoken out and add his story to the growing mix. 
"I've had my ass grabbed by older, powerful men, I've had them corner me in inappropriate sexual conversations when I was much younger," he shared with his thousands of followers. "I understand the unwarranted shame, powerlessness & inability to blow the whistle. There's a power dynamic that feels impossible to overcome."
The actor later noted that the experienced involved perpetrators that most people don't know. 
"FTR, the harassment I tweeted about was by people 99.9% of you don't know. 2 were charged (by others) & punished. The other has since died," he tweeted. "So apologies to any mentors & champions and wonderful friends I've made in this industry who may have been pulled into wrongful speculation...I realize I left a door open by not initially naming, but please don't impugn innocent people w/out cause. That's not fair. Or right."
He is one of a few famous men who have taken to public forums to reveal their previously secret stories. Brooklyn Nine-Nine star Terry Crews spoke earlier in the week about his own inappropriate experience with a "high-level Hollywood executive" at a function he attended with his wife, Rebecca King-Crews. 
"This whole thing with Harvey Weinstein is giving me PTSD. Why? Because this kind of thing happened to ME," Crews began on Twitter. "My wife n I were at a Hollywood function last year n a high level Hollywood executive came over 2 me and groped my privates."
He wrote, "Jumping back I said What are you doing?! My wife saw everything n we looked at him like he was crazy. He just grinned like a jerk."
Joe Scarnici/Getty Images for March Of Dimes
"I was going to kick his ass right then— but I thought twice about how the whole thing would appear... '240 lbs. Black Man stomps out Hollywood Honcho' would be the headline the next day," Crews recalled.
"Only I probably wouldn't have been able to read it because I WOULD HAVE BEEN IN JAIL. So we left."
While he told the executive's colleagues about what allegedly had happened and eventually got an apology from the executive, he was apprehensive about coming forward with the story publicly. 
"I decided not 2 take it further becuz I didn't want 2b ostracized— par 4 the course when the predator has power n influence.... I let it go. And I understand why many women who this happens to let it go," he wrote. 
"Who's going 2 believe you? ( few) What r the repercussions?(many) Do u want 2 work again? (Yes) R you prepared 2b ostracized? (No)," he continued. "I love what I do," the father-of-five said. "But it's a shame and the height of disappointment when someone tries to takes advantage of that."
Meanwhile, comedian Rob Schneider recently discussed an experience he allegedly had with a since-deceased director in a hotel room just before he was famous.
"The next thing I know, I'm in a room with this guy. He's in a chair. He comes out in a bathrobe and sits in this chair," he recalled to TMZ. "The next thing I know, he's asking me to crawl on the ground and then to crawl toward him."
"He was a pig," Schneider told the website. "It happens to actors—young actors who are in a position of no power where they can be abused."