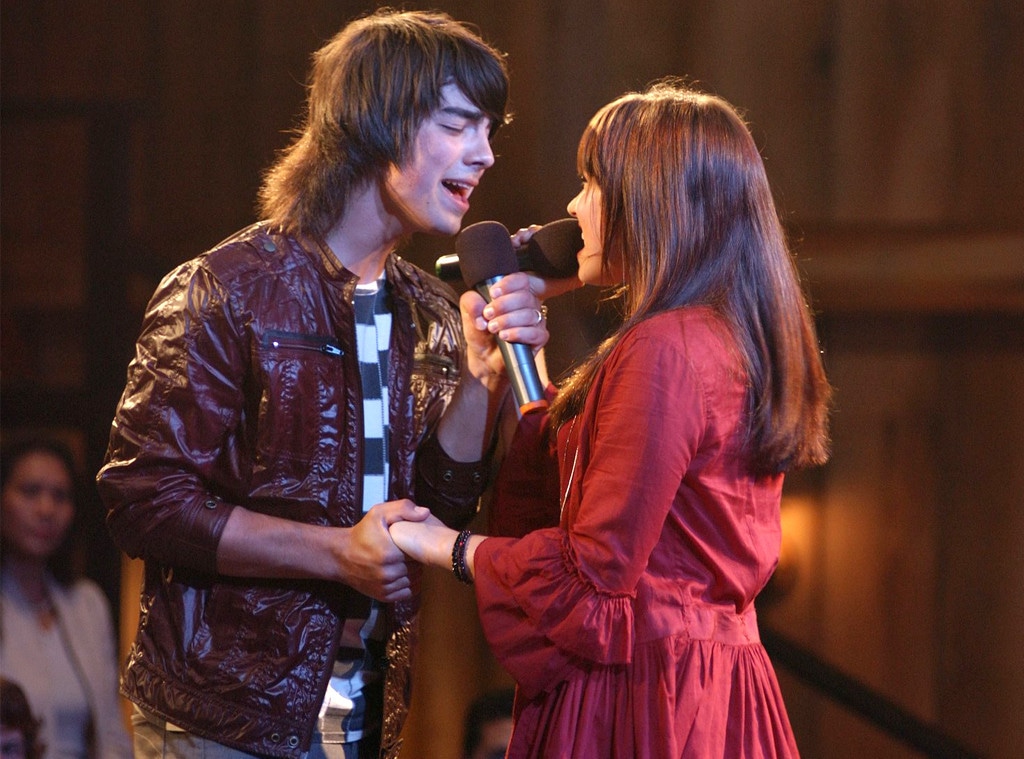 Disney
Watching Demi Lovato relive her Camp Rock days is exactly where we're supposed to be. 
In anticipation of her upcoming Netflix documentary, Simply Complicated, the Disney Channel sensation-turned-pop star proved she'll never forget her first love, Joe Jonas, in a recent video that's giving us all the feels. 
The "Confident" songstress and two of her besties came together for a vintage Demi viewing party, watching footage from her days as a child beauty queen in Texas and you guessed it, Camp Rock's Mitchie Torres. 
Of course, Lovato couldn't help but admit she had a major crush on the Jonas Brothers frontman while filming the 2008 Disney flick. 
"Oh my God, wait," Demi dished while watching a scene opposite Joe. "This moment I freakin' fell in love with him in real life!"
The co-stars briefly dated in 2010 after filming Camp Rock 2, but have remained close friends in the years following their split. So close, in fact, that Demi had no problem reminiscing over their first kiss, which just so happened in front of an entire film crew. 
"We had our first kiss on camera," she recalled, visibly blushing as the then-rising stars locked lips. 
Jonas, 28, referred to Demi as "family" in a 2016 interview with E! News, noting, "We've known Demi for so many years. We're performed with her, toured with her. She's just incredible."
The rocker continued, "It's not always the case. Sometimes you have to know when to fold the cards. I don't think of her as an ex. We're really good friends. We've gone through so much together and we're really close now."
Don't ya love when that happens? Press play on the video above for even more nostalgic Camp Rock magic!