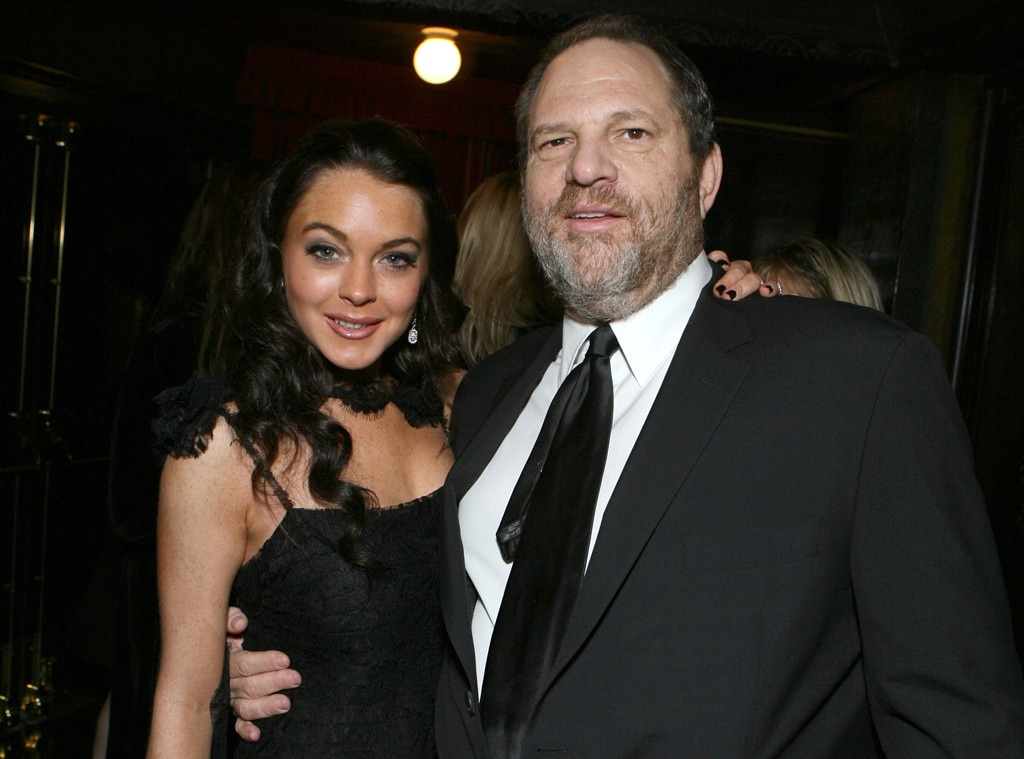 Eric Charbonneau/WireImage
Lindsay Lohan is clarifying her statements that appeared to be in defense of Harvey Weinstein.
In case you missed it, the actress took to Instagram Tuesday night to share two stories (that have since been deleted) in which she admitted to "feeling bad" for Weinstein. Lohan also scolded his estranged wife, Georgina Chapman—who has separated from Weinstein following the mass amounts of sexual misconduct allegations that have come out about him—for not "being there for him." 
She continued, "He's never harmed me or did anything to me—we've done several movies together. I think everyone needs to stop—I think it's wrong. So stand up."
However, Lohan has since clarified her statements and, instead, encouraged Weinstein accusers to take their allegations to authorities rather than the media.
"I am saddened to hear about the allegations against my former colleague Harvey Weinstein," Lohan told the DailyMailTV. "As someone who has lived their life in the public eye, I feel that allegations should always be made to the authorities and not played out in the media."
She continued, "I encourage all women who believe Harvey harmed them to report their experiences to the relevant authorities."
Meanwhile, actresses like Ashley Judd and Rose McGowan first came forward in a New York Times piece last week with allegations that they had been sexually harassed by Weinstein. Following their statements, many more women—including Gwyneth Paltrow, Angelina Jolie and Cara Delevingne—have stepped up with their own claims against the producer. Three women even claimed to have been raped by him.
His rep released a statement in response to all the allegations, saying: "Any allegations of non-consensual sex are unequivocally denied by Mr. Weinstein. Mr. Weinstein has further confirmed that there were never any acts of retaliation against any women for refusing his advances. Mr. Weinstein obviously can't speak to anonymous allegations, but with respect to any women who have made allegations on the record, Mr. Weinstein believes that all of these relationships were consensual. Mr. Weinstein has begun counseling, has listened to the community and is pursuing a better path. Mr. Weinstein is hoping that, if he makes enough progress, he will be given a second chance."