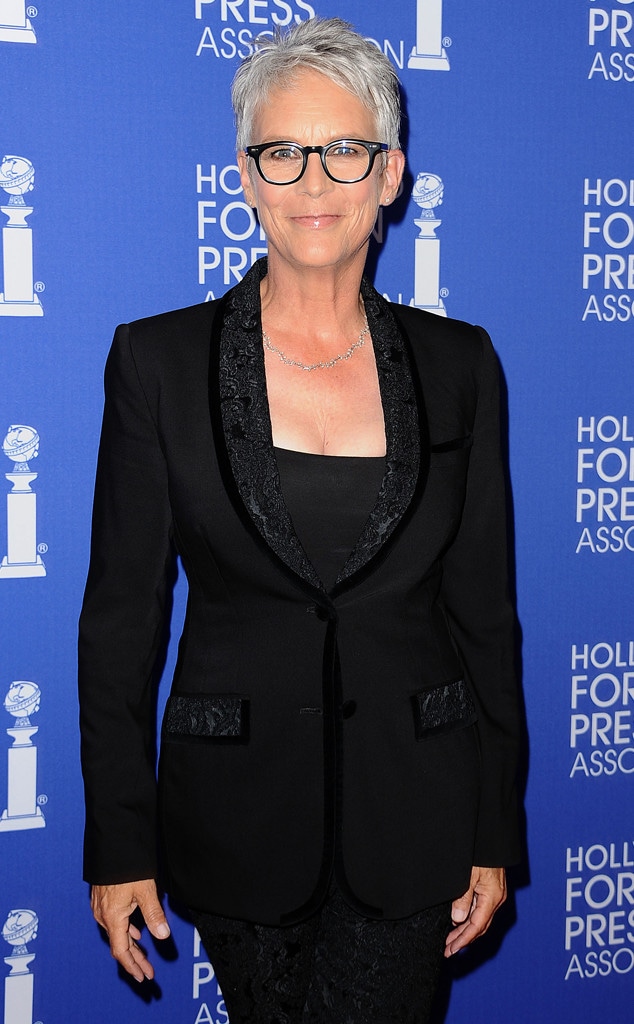 Jason LaVeris/FilmMagic
Jamie Lee Curtis is over hearing the phrase "asking for it."
In a sexual harassment op-ed published on Huffington Post, the actress responds to controversial comments made by designer Donna Karan earlier this week. Amid Harvey Weinstein's sexual assault allegations, Karan gave an interview in which she defended the movie producer and suggested that women might be "asking for it" based on how they "display" or "present" themselves. After receiving backlash, Karan apologized and clarified her comments in a statement to E! News.
"Last night, I was honored at the Cinemoi Fashion Film Awards in Hollywood and while answering a question on the red carpet I made a statement that unfortunately is not representative of how I feel or what I believe. I have spent my life championing women," the statement began. 
Karan continued, "My life has been dedicated to dressing and addressing the needs of women, empowering them and promoting equal rights. My statements were taken out of context and do not represent how I feel about the current situation concerning Harvey Weinstein. I believe that sexual harassment is NOT acceptable and this is an issue that MUST be addressed once and for all regardless of the individual. I am truly sorry to anyone that I offended and everyone that has ever been a victim."
Sylvain Gaboury/REX/Shutterstock
Now Curtis is sharing her thoughts on the situation in the op-ed.
"In the unfolding events that have seemingly rocked the entertainment business, even though so many claim to have known about Mr. Weinstein's aggression and harassment and lecherous doings, I awoke to a statement, from an unlikely voice, that the women in question were perhaps 'asking for it,'" the piece starts. "Really? Is this how we have evolved? Is this what the women's movement, feminism and, more recently, the women's march has yielded? A fellow woman, one who makes her living dressing famous women in tight, sexy dresses and one who built her empire to do her good works all over the world, would throw these brave women under the bus in a weird, mean girl version of slut shaming? Really?"
The actress then talks about her own personal experiences, sharing that she has been the subject of sexual harassment while working.
"I, too, have been subjected to my own private, personal versions of sexual harassment on the job. Did I ask for it? No. What I simply asked for was a job, and what came with it was sexual harassment," Curtis says. "What I believe we are all asking for in these instances, is a chance to show our talent, our humanity, a chance to express ourselves and our art and perhaps, be a part of a film that can truly create change."
Curtis then talks about the death of Prince and how his passing impacted our society.
"Sadly, it always takes a very famous person to die from an opioid overdose to shine light on the opioid epidemic and then, hopefully, create change. We thank Prince after his tragic death; the law changed and more importantly, our attitudes," Curtis writes.
She then ends the piece by writing, "Perhaps this grotesque power play to 'get some' by this brutish thug of a man and the attempts by him, his lawyer, his board and famous friends to, once again, keep it under wraps and blame the victim will fail. Perhaps the truth will out other sexual harassment, be it from a governor or a president or a presidential candidate or studio head or movie star or executive or anyone else complicit in this billionaire boys club bulls--t that will come to an inglorious end. To quote the great Helen Reddy, 'I am woman hear me roar, in numbers too big to ignore.'"