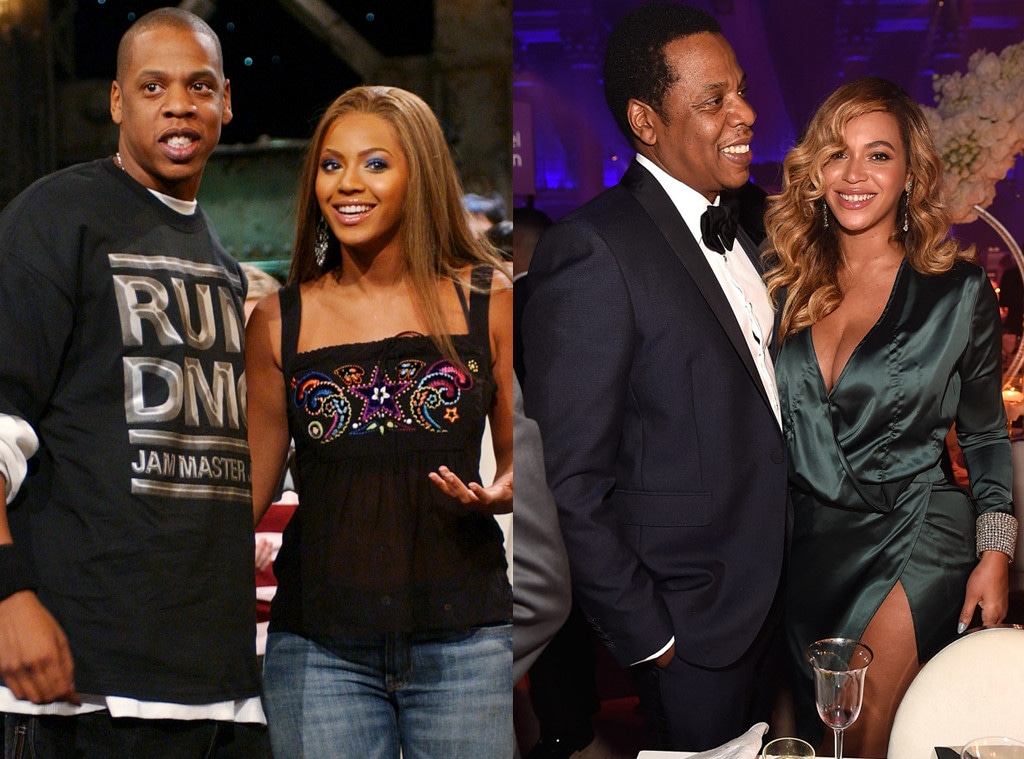 Getty Images
They just get better with time!
On Tuesday, Beyoncé took to Instagram to celebrate the 15-year anniversary of "'03 Bonnie & Clyde"—her very first collaboration with now-husband and then-boyfriend Jay-Z. The chart-topping song dropped on Oct. 10, 2002.
Along with a fun video of the two of them, Bey wrote, "I can't believe its been 15 years since Bonnie and Clyde. You ready? Lets go get em."
After "'03 Bonnie & Clyde," the pair went on to team up for "Crazy in Love" and "That's How You Like It" from Bey's debut album Dangerously in Love. On the singer's second album, B'Day, her main man made appearances on "Déjà Vu" and "Upgrade U".
 In 15 years, these two have gone from cute new couple to music's most enduring and highest-paid spouses.
The "'03 Bonnie & Clyde" video features Bey and Jay playing a modern-day version of the 1920s bank robbers Clyde Barrow and Bonnie Parker.
The tune was featured on Jay's album The Blueprint 2: The Gift & The Curse and was actually produced by now-frenemy Kanye West.
The song was written by some of music's heaviest hitters—Jay, Kanye, Prince, Tupac Shakur, Darryl Harper, Ricky Rouse and Tyrone Wrice.
A lot certainly has happened with the two of them, both personally and professionally, since this song hit airwaves so many years ago. 
The two were married in April 2008. On Jan. 7, 2012, Bey gave birth to their daughter, Blue Ivy Carter. In June 2017, the duo welcomed twins Sir and Rumi.
Clearly the trio of kids are their best and proudest collaborations!
What's your favorite Bey and Jay collab? Sound off in the comments!