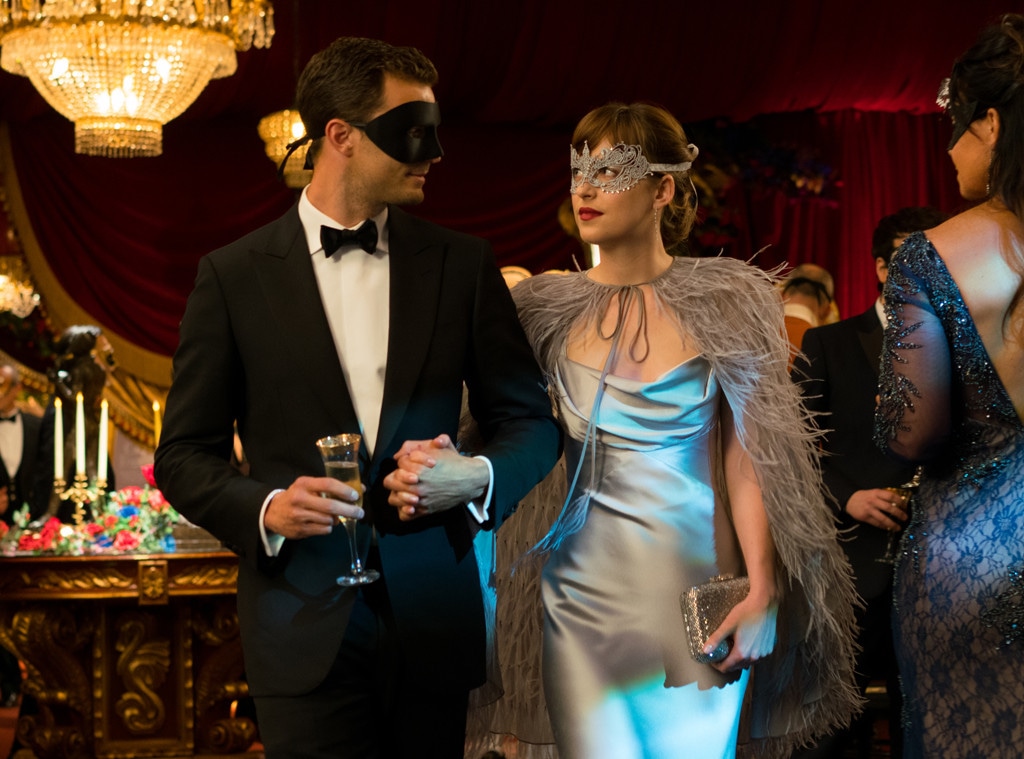 Doane Gregory/Kobal/Shutterstock
More Christian Grey is on the way. 
With the Fifty Shades trilogy already in print and the third film on the way this February, the famed creator of Anastasia Steele's steamy BDSM world, E. L. James, has another project down the pipeline—and it's now complete with a release date. 
Last September, the best-selling author revealed that she has begun penning a sequel to 2015's Grey: Fifty Shades of Grey as Told by Christian. As announced in a press release issued Tuesday, the new book, Darker: Fifty Shades Darker as Told by Christian, will be available to eager fans on November 28. 
As is the case with both books, the narrative is told from Grey's point of view. "The inside of Christian Grey's head is a fascinating place to be," James said in a statement. "In Grey we got the first glimpse of what makes Christian tick, but in Darker we go deeper, into his most painful memories and the encounters that made him the damaged, demanding man Ana falls in love with. Writing this novel has been a journey of discovery, and I hope readers will find what I've learned as compelling as I did. Finally, it's always a joy to work with the great team at Vintage."
The author gave loyal followers a sneak peek at some copy last year when she shared a photo of two pages on Facebook. In James' signature style, she chronicled her male protagonist as he sat in a car, anxiously waiting for his famous flame to come out of work and meet him. "I know you're anxiously awaiting the trailer, and that's happening... soon," James wrote, referring to the Fifty Shades Darker film that released early this year. "In the meantime, in honour of Ana's birthday, there's this."
And in less than two months, it will be in paperback and on bookshelves everywhere.