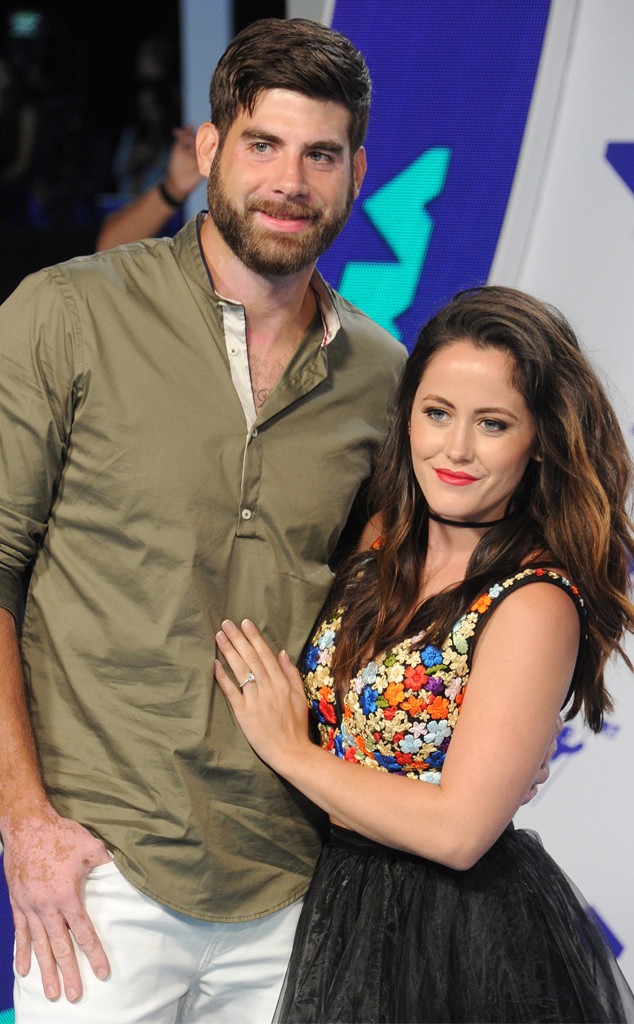 Gregg DeGuire/Getty Images
Jenelle Evans is not mincing words about her future with MTV. 
The Teen Mom 2 reality star took aim at the network that launched her career seven years ago on Monday night following a new episode of the show. In a dramatic scene, her and her now-husband David Eason had planned to take photos for their wedding Save the Date cards when they apparently got into a fight.
As the Teen Mom 2 producers arrived to the house to videotape the photo shoot, they allegedly received text messages from Jenelle saying they were not going to take the photos anymore because David had been yelling at her. In another text, David threatened a police escort if the women did not leave the property. 
However, when a producer returned to the house the next day, David denied any fighting had happened and awkwardly changed the subject. At the end of the episode, the couple was shown ultimately having their photoshoot while one of Evans' son, Kaiser, cried to be fed in the background.
It seems Jenelle took issue with how everything was portrayed because she didn't mince words in an Instagram post shared early Tuesday. 
"Yes, me and David have our ups and downs but yesterday's episode was uncalled for. Because David didn't feel like explaining another argument or drama on camera they make it look as if David is hiding some weird ass shit from the public as if he was hurting me in some way?!"she began.
Soon, she took aim at MTV and accused the network of poor treatment and altering their reality. 
"I have decided after this season I'm probably calling it quits for filming this show. I told Morgan it's getting to out of hand and it's not healthy for us anymore, just harming us mentally. They treat all of us as if we are in a freak show and in cages. WE aren't human beings to @mtv what-so-ever," she accused. The mom of three also included photos where she tried to show alleged edits in the film.
"The first screenshot of the custody episode someone posted photoshopping a hand mark on my arm. The other screenshots are pictures I've taken myself from the same episode... and there aren't any hand marks."
As she concluded, "Once they treat me with respect I'll be back, if they don't I'll be happy with the life I've got. I told them this last night."
E! News has reached out to MTV for comment.