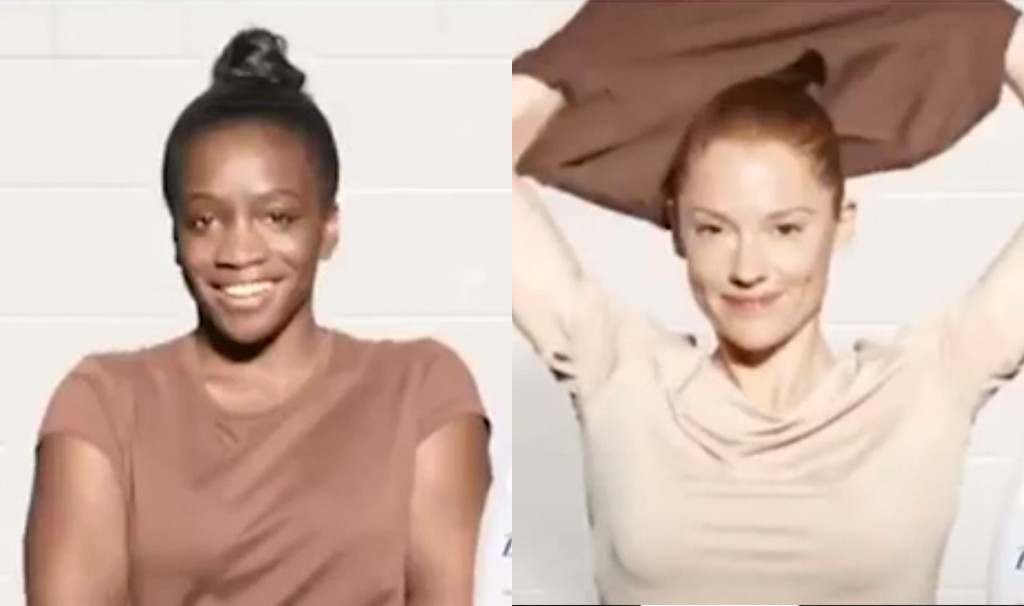 Dove
Dove is in the middle of a brand nightmare.
The personal hygiene company is getting a lot of backlash for a video it posted (and has since deleted) on Facebook. The video showed an African American woman taking off her brown shirt and revealing a white woman wearing a beige shirt underneath. A bottle of Dove body wash is prominently featured next to the women in the ad. The white woman then pulled off her shirt and revealed a third woman of a different ethnicity underneath.
The video went viral and several news outlets reported on it. Watch the video via the following CNN tweet:
People criticized Dove on social media, and many deemed the spot racist. The Unilever-owned brand deleted the video and apologized for the campaign, admitting that it had "missed the mark" with the video.
In a lengthier response shared Oct. 9, Dove explained that "the short video was intended "to convey that Dove body wash is for every woman and be a celebration of diversity;" however, the brand admitted that "we got it wrong."
"It did not represent the diversity of real beauty, which is something Dove is passionate about and is core to our beliefs, and it should not have happened," the statement continued.
Dove reiterated that the ad "should not have happened" and stated that it was "re-evaluating our internal processes for creating and approving content to prevent us making this type of mistake in the future." The brand then apologized to consumers.
"We apologize deeply and sincerely for the offense that it caused and do not condone any activity or imagery that insults any audience," the statement read.
Read the full statement via the following tweet:
In an article titled "Did Dove Just Call Me Dirty?" Orange Is the New Black actress Danielle Brooks penned an article for Lenny Letter detailing her initial reaction to seeing the ad.
"Dove, you want me to believe that using your soap will turn my skin into that of a white woman? No — that can't be it. You want me to believe being black isn't clean? You want me to believe that black = dirt and white = purity and using your soap will make me clean? Got it. You're telling me my skin, the deep, rich melanin that I was born with and cannot change, is filthy. Got it. That's painful. That stings," she wrote.
The actress went on to question Dove's apology, asking if the brand apologized because it received negative attention or because it "put this racist piece of nonsense out into the world?"
Media outlets were quick to note that isn't the first time Dove has been criticized for creating an offensive ad.
In the past, Dove has received praise for its "Real Beauty" ads. It's "Real Beauty Sketches" ad, for instance, went viral in 2013, generating millions of views.