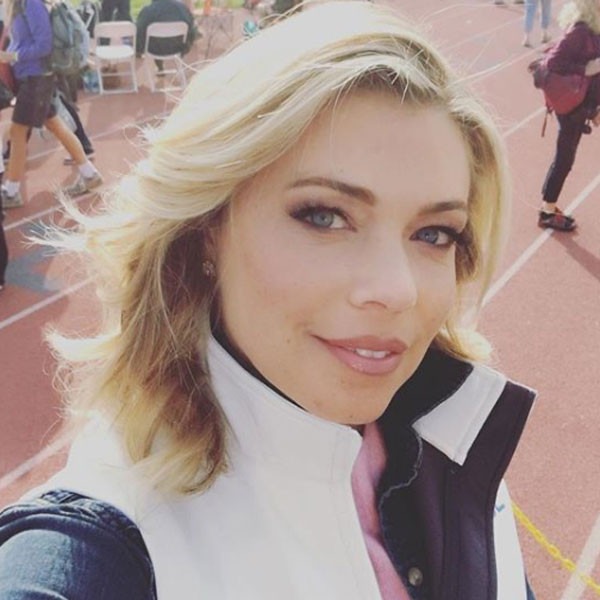 Instagram
Sivan began the interview by talking about how she sat down for dinner at a restaurant and Weinstein came up and said, "I think you're in my seat." He then pulled up a chair next to her and they started talking and having a conversation about news and politics. Sivan described Weinstein during that conversation as being "very polite" and "very warm."
The group they were with then moved to a second location, where Weinstein asked if Sivan wanted to go on a tour of the restaurant he owned, downstairs from where the group was sitting. Sivan told host Megyn Kelly that she thought there would be a lot of people down there since it was a restaurant but once they got down there she realized that was not the case.
"I thought a restaurant kitchen, there would be people cooking and moving and things happening, and as soon as we got downstairs, that was not what it was," Sivan told Kelly. "There were two guys sweeping up, there was no one down there. And that's when I really saw the red flags, and you know, [I thought] 'oh, this is, this is not good'."
Sivan told Kelly that Weinstein then dismissed the two men downstairs and after that he "cornered" her and tried to kiss her but she told him she wasn't interested. "That's when he blocked the entrance, well exit for me, and said, 'Well then, just stand there and be quite.'"
When asked if she knew what was going to happen, Sivan told Kelly, "No idea. No idea. I was completely shocked and yet, what is going to happen? Stand there and be quiet? I had no idea what was going to happen. And it happened very quickly, and he immediately exposed himself and began pleasuring himself and I just stood there, dumbfounded."
Sivan later said, "I was so shocked, I couldn't believe, what was I witnessing. Could not believe what I was witnessing. It was disgusting and kind of pathetic really to stand there and look at this man. But more than the disgusting act itself, which of course was gross, the demeaning part of it all, that just 20 minutes earlier he was having this great conversation with me and I felt so great and flattered by it. And then, stand there and be quiet, just a few minutes later just negated any warm feelings I had and I realized oh, that is what this is all about. " 
Watch the video above to see Sivan talk more about the alleged encounter with Weinstein. Sivan's story was also reported by Huffington Post on Oct. 6.
(E! and NBC are both part of the NBCUniversal family.)