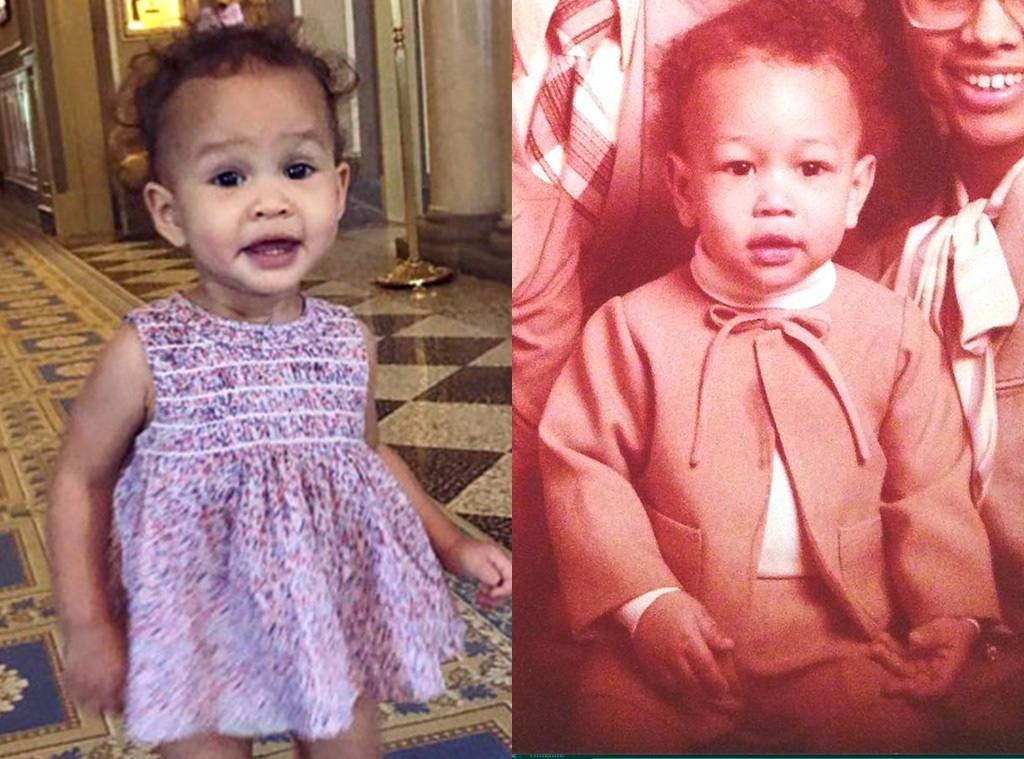 Instagram
Talk about a double take!
John Legend posted an absolutely adorable baby pic of himself (and his matching family) on Instagram and in addition to illustrating how much of a little cutie patootie he was back in the day—he also proved to the world that his 17-month-old daughter Luna Legend is totally his mini-me.
On Friday, the singer, who was born John Stephens, posted a photo of his suited-up fam, his mother Phyllis Stephens, father Ronald Stephens and older brother Ronald Stephens II and himself as a baby, from what appears to be the late '70s.
Along with the vintage pic, the crooner wrote, "fbf Before 'Legend', there was Johnny Stephens. #penthousefloor."
In addition to spying those fly outfits, fans were quick to notice the uncanny resemblance between John and Luna.
Even John's wife and Luna's mama, model Chrissy Teigen, had to respond to the post, noting the obvious. "Baby John = baby Luna," she wrote.
We couldn't agree more!
Check out what other celebs have mini-me kiddos!
Watch Daily Pop weekdays at 12:30 p.m., only on E!