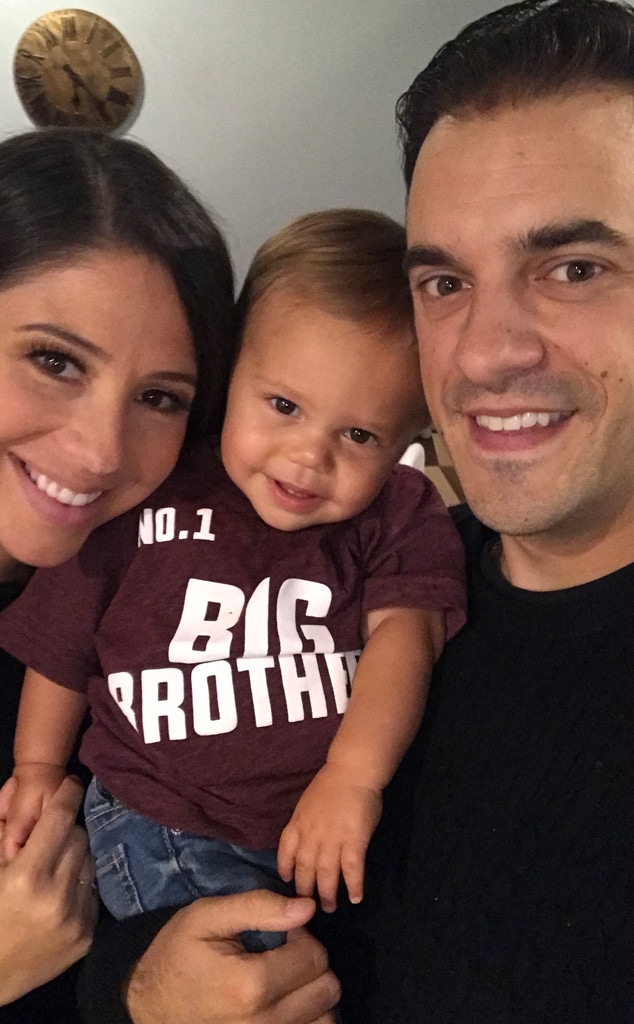 Courtesy of Dan Gheesling
Dan Gheesling will soon have another family member competing for head of household.
E! News can exclusively confirm that the winner of Big Brother season 10 and his wife Chelsea Gheesling are expecting their second child.
The couple made their announcement official with a photo of their son Desmond wearing a "Big Brother" T-shirt that was a gift from a close friend.
"We actually found out on Desmond's first birthday, so it was a bit of a surprise," Dan shared with E! News. "A welcomed and exciting surprise, but definitely a surprise."
While the couple's son may not have a clue into how much his life is going to change in the coming months, Dan has nothing but great things to say about the joys of parenthood.
"I've really enjoyed seeing Desmond's personality come out. He can light up a room with his smile and I'm not just saying that because I'm his dad," the proud dad gushed to us.  "He's a very special boy and I think he's going to do some unique things with his life."
As for his wife Chelsea, Dan also has more than few thoughtful words to share with fans who first watched him compete on Big Brother in 2008 before returning four seasons later.
"My wife Chelsea is incredible, I don't know how she does it," he shared with us. "She is an amazing mother, and such a supportive wife, not to mention she runs her own gifting business [called Bundled] while taking care of her boys at home and doesn't skip a beat. We're both looking forward to welcoming another member to our little family."
Congratulations to the couple on their big family news.