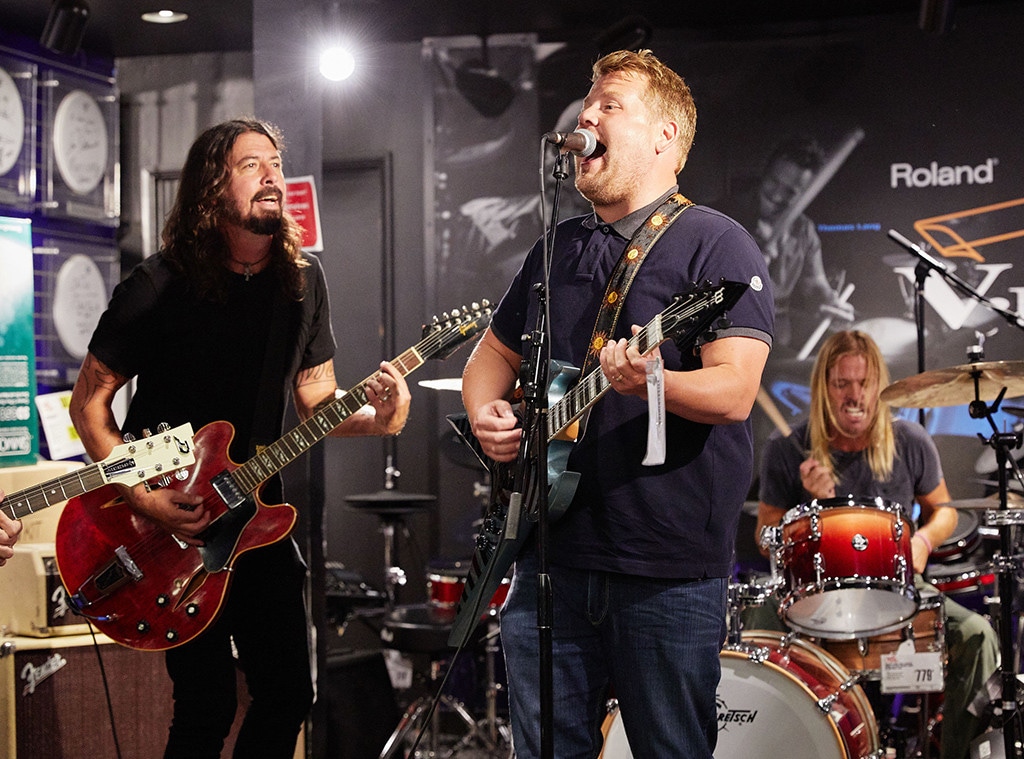 Terence Patrick/CBS
Well, that just got awkward!
The Foo Fighters just admitted to NME that their experience filming with James Corden for Carpool Karaoke last month was not as fun as it appeared and was even "a little uncomfortable."
The popular segment for CBS' The Late Late Show with James Corden featured the rock band singing along to some of their classic tunes with the host—including "All My Life" and "Best Of You"—and making a pit stop at a local Guitar Center to rock some more. After a few hours, however, the group said that the experience lost its appeal.
"By hour three in [the] dude's car it got less fun," guitarist Pat Smear revealed to NME. "It kinda went on. When we stopped at Guitar Center, that felt like we were done, but it was like, 'This is halfway.'"
And while the band said they appreciate Corden's love for music, they would rather stick to playing their songs in arenas.
"I don't mind singing my own songs at Glastonbury or The O2," said frontman Dave Grohl on performing at the music venues. "But if I had to sing you a song right now I'd be too embarrassed."
The musicians went on to tell NME that they also sang along to The Ramones and Rick Astley during the ride, but are unsure as to why that footage didn't make the final cut.
The Foo Fighters' latest album, Concrete and Gold, is out now.