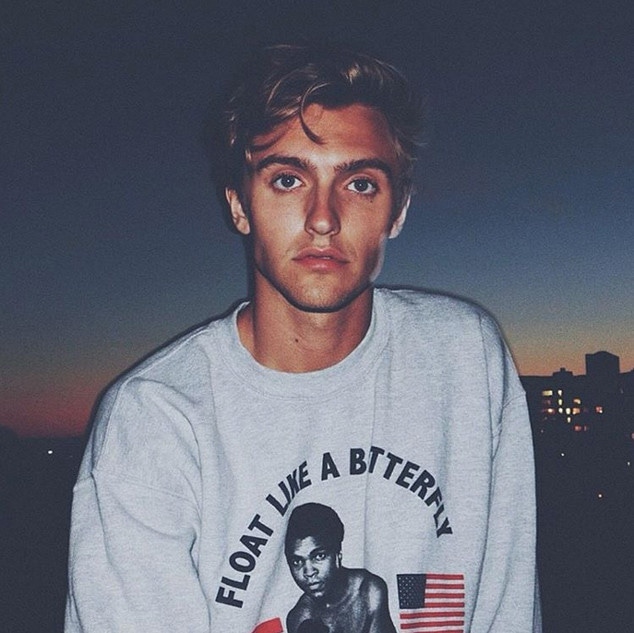 Instagram
There's a new Cooper in town. E! News has confirmed Riverdale cast newcomer Hart Denton as Chic, the long lost brother of Betty Cooper (Lili Reinhart).
Denton will recur on the CW drama in season two, debuting midway through the upcoming season, according to TVLine. Denton's other acting credits include an episode of Fox's Lethal Weapon and the Molly Shannon movie Fun Mom Dinner.
Chic's existence was only revealed in the season one finale when Alice (Mädchen Amick) confessed she gave up a baby for adoption in high school.
Along with Denton, other newcomers in season two of Riverdale include Mark Conseulos as Hiriam Lodge, the father of Veronica (Camila Mendes), and The Good Wife veteran Graham Phillips as Nick St. Clair, an old pal of Veronica's. There's also a new Reggie in town. Charles Melton will take over the role from Ross Butler who had to bow out due to scheduling conflicts with Netflix's 13 Reasons Why.
"I'm gonna give my best work that I can to the role of Reggie," Melton told E! News. "I understand if you're a little apprehensive, but you know, I'm going to do Reggie a service, an honor, you know, 'cause historically he's an iconic character, so I'm going to do my best so hopefully I'm going to stop getting the #notmyreggie comments."
Riverdale returns Wednesday, Oct. 11 at 8 p.m. on The CW.