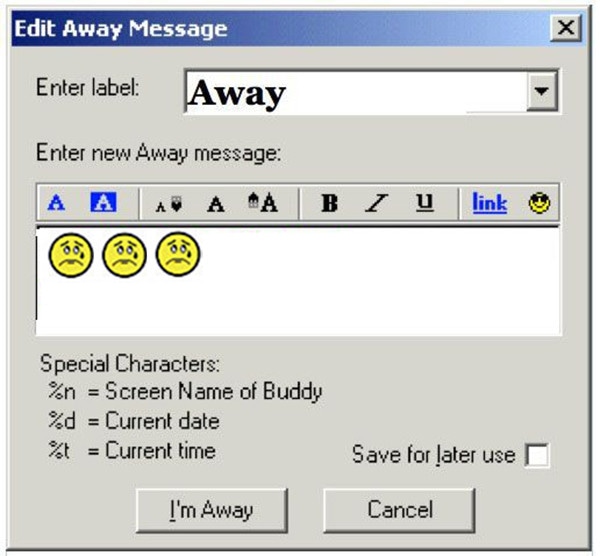 AOL
Pling! It's the end of an era.
On December 15, AOL Instant Messenger, the chat client used primarily in the late '90s and early '00s as a perfect platform for passive aggressive away messages, will shut the door after 20 years.
"We know there are so many loyal fans who have used AIM for decades; and we loved working and building the first chat app of its kind since 1997," read a statement posted as part of an FAQ on AOL's website. "Our focus will always be on providing the kind of innovative experiences consumers want. We're more excited than ever to focus on building the next generation of iconic brands and life-changing products."
The news comes four months after Verizon announced it had closed its $4.48 billion acquisition of Yahoo!. The company is combining the former search engine leader with AOL to form the new venture Oath.
"There is not currently a replacement product available for AIM. As we move forward, all of us at AOL (now Oath) are excited to continue bringing you new, iconic products and experiences," the group said. "You will still be able to use your @aim.com email address to send and receive email as usual. Unfortunately you are not able to save or export your Buddy List. Your data associated with AIM will be deleted after December 15, 2017."