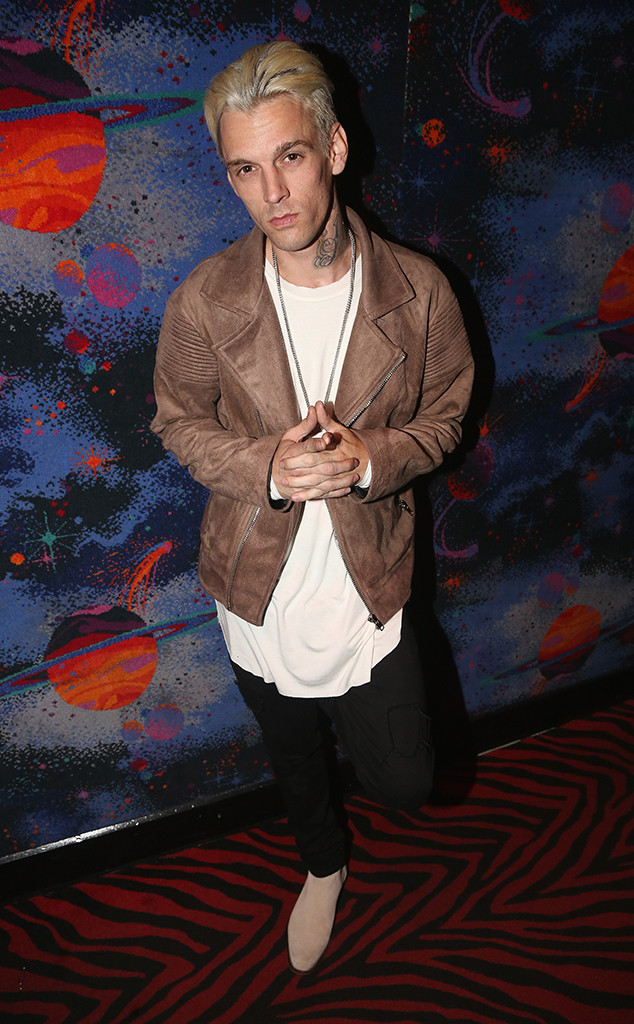 Bruce Glikas/FilmMagic
Aaron Carter is heading home. 
After entering a treatment center in September to work on his health and wellness, the "I Want Candy" singer is leaving the facility and heading home to Florida, E! News has learned.
"Aaron has left the facility where he has been working on his wellness," his rep Steve Honig stated. "Several legal and personal matters arose that required his immediate in person attention. He is still very much committed to his wellness and will be continually working toward being the best possible person."
Carter's rep did not disclose further details regarding his client's "legal and personal matters."
Upon entering the treatment center, Carter released the following the statement on Twitter:
"My loved ones, I would like to tell all of you that I will be disappearing for a while to work on myself. I would also like to announce that I am releasing a gift to you on Oct. 27. In time for Halloween, a new version of 'I Want Candy.' 4 weeks later, I will be releasing my first single from my new album, LOVE," he wrote. "I'll see you soon looking amazing and ready to play all my new songs LIVE. Most importantly, my stressors haven't subsided with family and this year has been crazy and I need some time off from all of it."
Honig had also released the following statement at the time:
"Aaron has decided to enter a facility to improve his health and work on his overall wellness. He is going to do this privately and focus all his attention on being the best person and performer possible. He is grateful for the support and love from his fans and looks forward to coming back stronger than ever before."
It's been a rough few months for Carter.
In September, the singer was involved in a car accident that left him with an injured nose and a totaled BMW. That same month he received three welfare visits from the police within 24 hours. The visits came after an anonymous caller claimed the child star had attempted to buy a gun and had made threats of harm against family members and others. Police also responded to an anonymous call claiming there had been a suicide threat involving Carter. Although, authorities did not make contact with the singer and police documents suggested that everything was OK.
In addition to these incidents, Carter was arrested in July on suspicion of driving under the influence and pot possession. The singer had been arrested for possession of at least two ounces of marijuana back in 2008 and had spent a month in rehab to treat addiction issues in 2011. 
On a September episode of The Doctors, host Travis Lane Stork read the results of a drug test Carter took as the singer sat next to him.
"Cocaine was negative, meth was negative, THC aka marijuana was positive," Stork said. "Benzodiazepines, Xanax for instance...positive, it was also positive for opiates, hydrocodone."
The host then explained to Carter that this combination could lead to accidental death. He also made clear that Carter denied being on illicit drugs.
We wish Carter the best on his health and wellness journey.