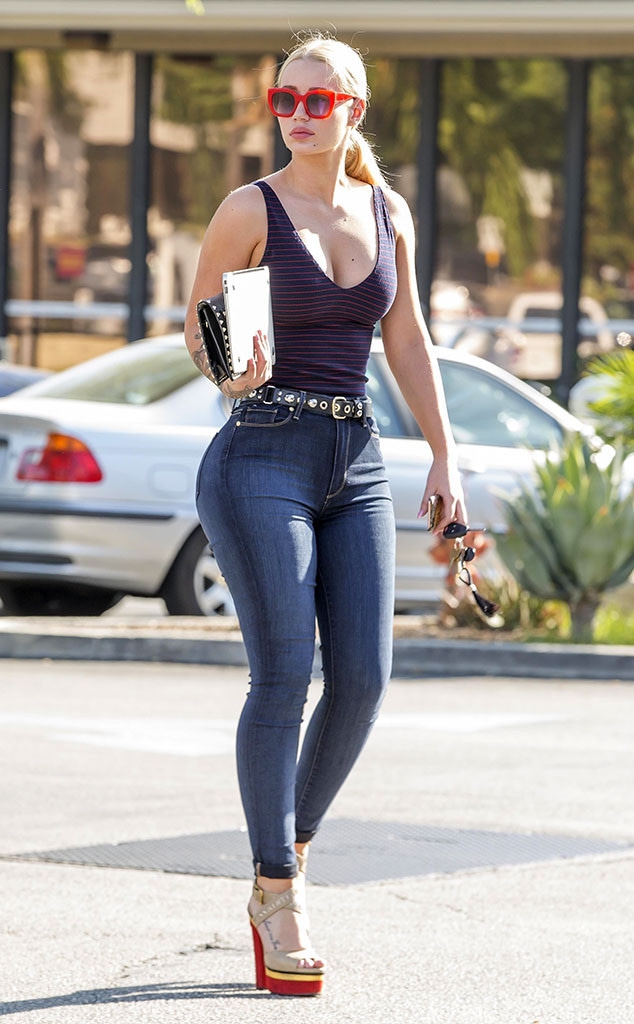 IXOLA / BACKGRID
Iggy Azalea's lavish lifestyle is catching up with her. 
According to documents obtained by E! News, American Express is suing the "Fancy" rapper over $300,000 in unpaid credit card bills. The legal documents state Azalea (real name Amethyst Kelly) owes exactly $299,147.81. 
American Express says the total is $250,000 more than her card's limit, which was issued to Azalea at least two years ago. 
The Australia-born recording artist has yet to comment publicly on her financial troubles. E! News has reached out to her rep for comment. 
Watch:
Iggy Azalea on How She Handles "Turbulent" Times
Iggy, 27, is no stranger to feuding with Uncle Sam and in 2016 was hit with a $400,000 tax lien by the IRS. 
The performer took to social media with an explanation, telling users she opted to pay the IRS monthly instead of shelling out one lump sum. "Peep the way when one thing happens media scrambles to keep adding on to the storyline, like a soap opera," she tweeted, referencing the ongoing drama surrounding her split with Nick Young. 
Azalea added, "They exaggerate everything. the IRS gave the option to pay them monthly or lump sum. i picked monthly, who wouldn't?"
Here's hoping sales from Iggy's upcoming album can help offset the cost, which does not yet have a release date after being postponed in July.