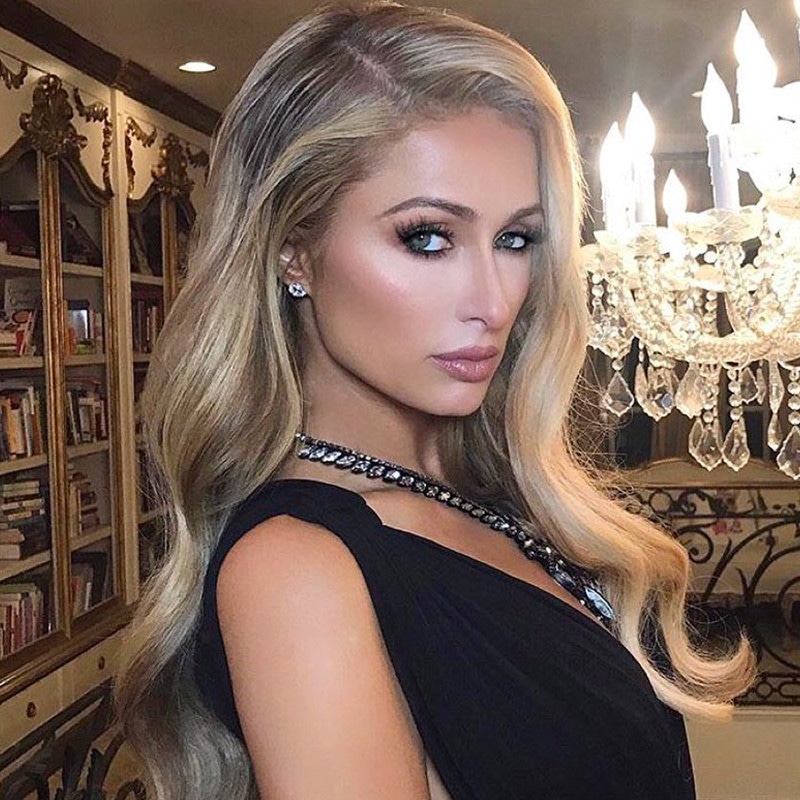 Instagram
There's no denying Paris Hilton's branding power.
The Simple Life star has 23 fragrances (soon to be 24), DJ gigs around the world and coined an early 2000s catchphrase that arguably set the stage for a few others: "That's hot"…"That's lit"…"That's fire." There's definitely a theme here.
But did you know she also had beauty line? Neither did the Internet…until about last week when the OG It Girl posted a picture of herself in front a pile of products from Paris Hilton Cosmetics. "Was this a new project? How did we miss this?" thought beauty editors everywhere. It turns out the influencer's line dates back two years, before Kim Kardashian's KKW Beauty or Rihanna's Fenty Beauty collections. A small selection has been available under the radar, shoppable to dedicated fans savvy enough to find them.
"We just did a soft launch, so I didn't talk about it before. It was undercover," Paris explained. "It's exciting—every time I sent out the orders, within a day or two, they've been completely sold out."
The brand launched in international markets and trickled its way to the US through secondhand sites offering beauty deals and third-party discount retailers. Well, get ready, world, because Paris Hilton Cosmetics' latest launches will be available end of October and finally making its way to big-box stores like Macy's, according to the budding beauty mogul. Rest assured: There will be no skimping on the flash factor. 
"This line is inspired by unicorns, and the next line is inspired by mermaids," Paris confirmed to E! News. "It's all iridescent and holographic with really beautiful packaging. I always loved glitter and, especially now, I'm loving glitter on a whole new level. For the next collection, we have a whole glitter collection coming out. I'm obsessed with sparkles."
The products feature qualities Paris looks for in her own makeup: "That the color not only looks good but feels good and the texture of it. Like with Mac, I used to be obsessed with the Lipglass, but it was just very sticky. So I wanted to make colors that are very beautiful but also comfortable to wear, and making sure it lasts and is good quality, but I also wanted to do it at a low price point for my fans to be able to enjoy it."
Celebrity beauty brands seem to be a growing trend nowadays, but what was the star's motive to venture into beauty, especially in the competitive landscape?
"Ever since I was a little girl, I was really blessed to grow up in a family that really instilled work ethic into me and made me want at a very young age to be independent, to be a businesswoman, and that's just something that's always been through my veins," said Paris. "So I love now that I'm seeing all these other young women that are coming out with their brands, and makeup, and shoes, or whatever. I love seeing people being creative in that way. I'm all about girl power and being a girl boss, so it's really cool to see so many of them out there."