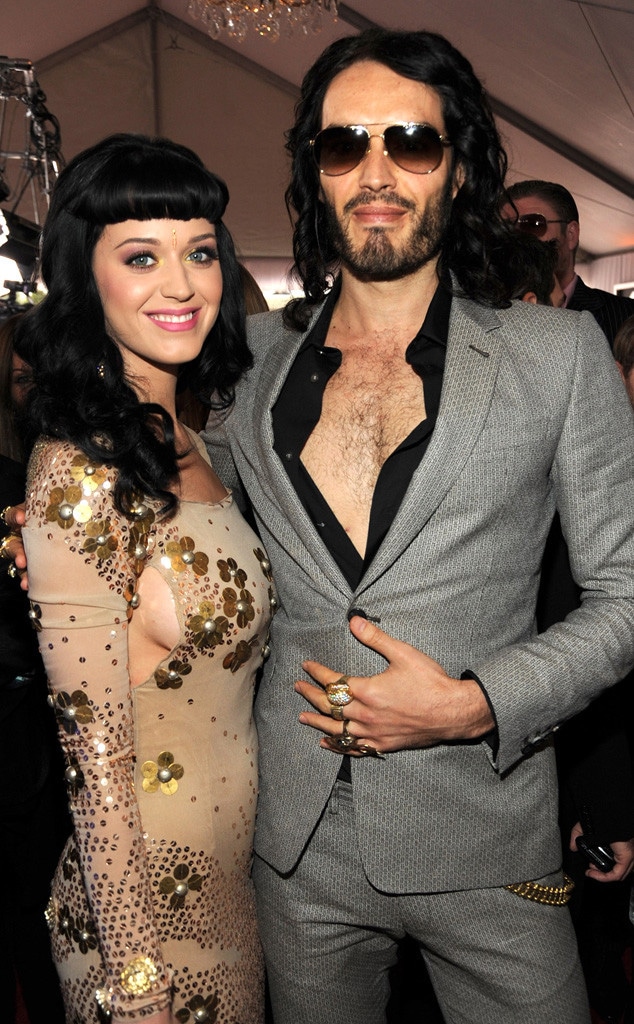 Kevin Mazur/Getty Images
While Russell Brand once considered Katy Perry a "vapid, vacuous celebrity," he's got far more flattering things to say about his ex-wife years down the line. 
The British comedian stopped by The Wendy Williams Show Thursday for an all-encompassing conversation about the "Chained to the Rhythm" pop singer, married life and fatherhood. 
When asked how it felt to have all eyes on his personal life throughout their two-year relationship up until 2012, Brand told Wendy Williams, "It's a bit difficult to tell what's going on in such a situation. But it was a very, very wonderful time."
He continued, "She was lovely. She's such a lovely person I've got nothing but love for her."
The exes married in a traditional Indian ceremony. Two years after proposing, Brand filed for divorce from Perry, citing "irreconcilable differences."
He also weighed in on Katy judging the American Idol revival and her $25 million paycheck. 
"I don't know much about American Idol or things like that," Brand shared. "I certainly think that she's probably a very good judge so I certainly wouldn't comment on how much she's earning in the negative. I certainly wish her all the best in all of her endeavors."
In August, Brand tied the knot with Laura Gallacher, who gave birth to their daughter Mabel about nine months prior. "The woman I married is called Laura," he said. "We've known each other for a very long while."
"You know what we got now?" Russell teased. "A human baby. It came out of her. It's been nothing but demanding the moment it emerged."
On a more serious note he said of raising a child of his own, "It may well have conquered new territory in my heart and shown me love that I never thought possible.... Fatherhood changed me in that it empirically proves that I'm not the most important person in the world." 
And as for his relationship with Gallacher, Russell couldn't be happier that he finally left his bachelor lifestyle behind and married the woman of his dreams. "We loved each other very much," he told Wendy, "but I thought the world was like an amusement park made out of orgasms so I didn't know how to sort of sit still. I was too excited."