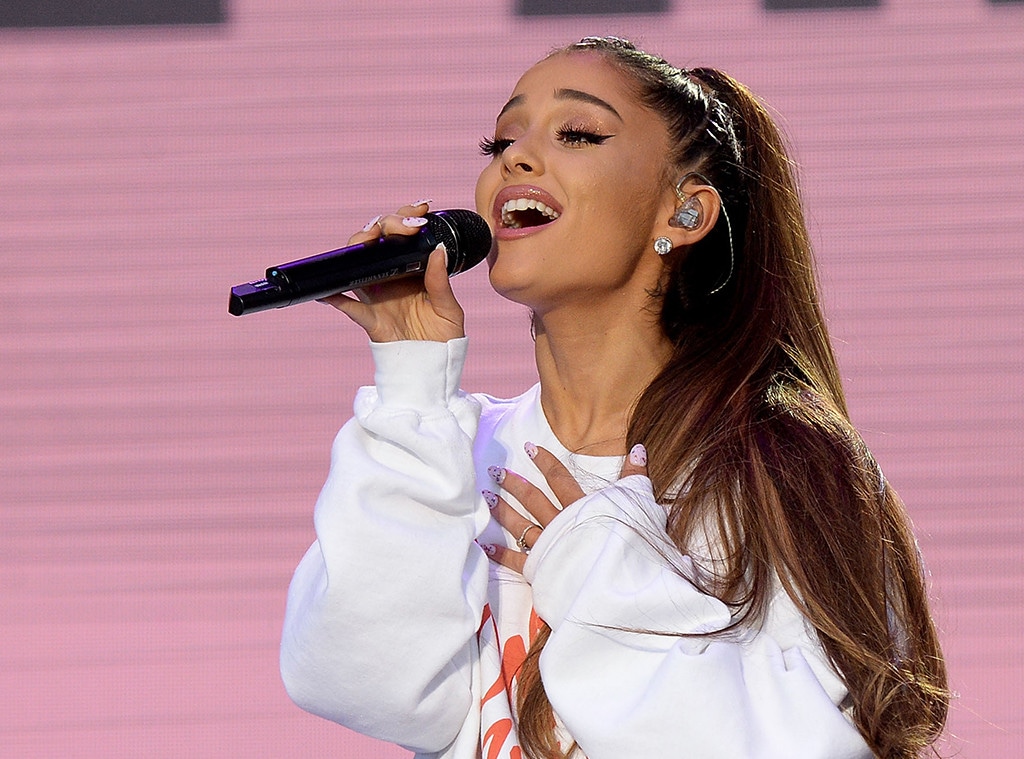 Kevin Mazur/Getty Images for One Love Manchester
It's been only a few months since the horrific Manchester bombing occurred after one of Ariana Grande's concerts—a tragedy that killed 22 attendees. In a new interview with Coveteur, the Grammy-nominated singer opened up about how the incident impacted her personally and why she decided to finish the final leg of her Dangerous Woman Tour.
"I don't think I've been through anything as traumatic as [what] we've been through," she told Coveteur, her voice cracking. "So…[tour] can be a lot."
Grande postponed her tour following the incident; however, she knew she had to finish it.
"Calling it off and going home was not an option. The message of the show was too important," she told the website. "For the crew and everyone involved, it's become more than just a show for us. We are really grateful to be here and really grateful for this show."
The "Side to Side" singer resumed her tour in June. On the day of her first show, Grande posted a picture of the Eiffel Tower on Instagram along with a sweet message.
Grande continued to promote kindness in her interview with Coveteur.
"I appreciate people exactly how they are," she said. "There isn't a certain kind of beauty that I look for or appreciate or one thing [that] is more beautiful than the other. I love people's uniqueness. I love the corky, weird and interesting—different things about everybody."
To read the rest of the interview, visit Coveteur.