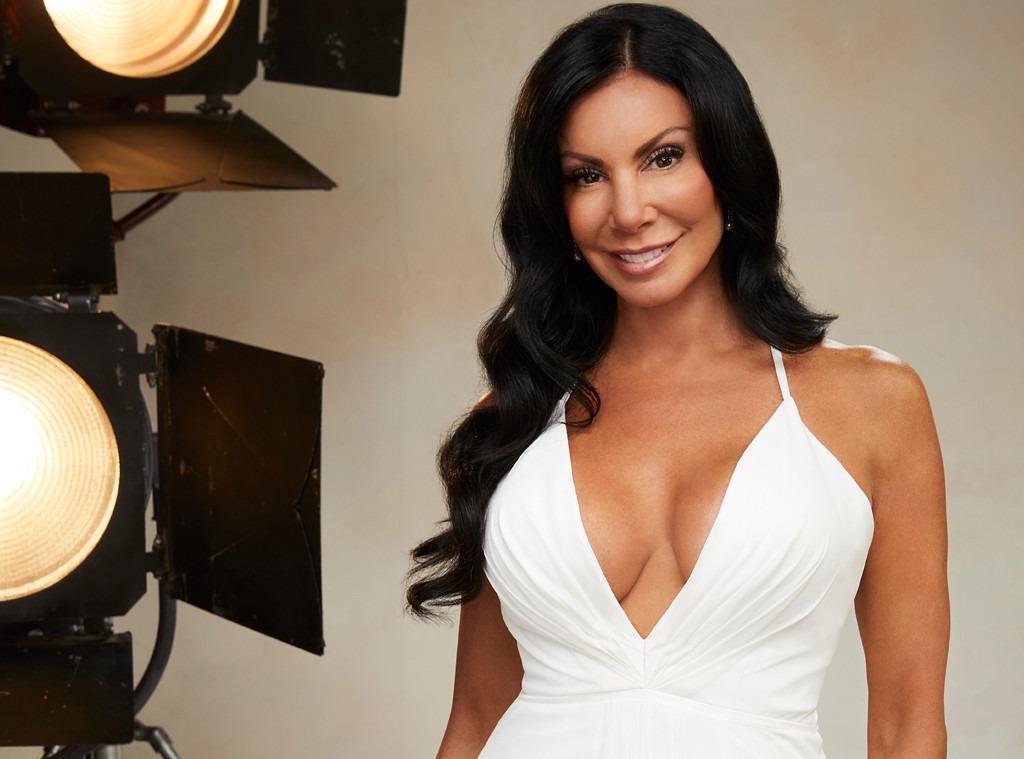 Bravo
"That's right, bitches. I'm back!"
After six long seasons, Danielle Staub finally made her triumphant return to The Real Housewives of New Jersey in the season eight premiere. And boy were the circumstances that facilitated her return different from those that sent her packing after season two.
Long gone was the intense animosity between her and Teresa Giudice that once sent a table flying amid screams of "prostitution whore." Instead, there was a new Zen-like approach to their relationship, with the two having bonded over yoga and the loss of their mothers. Danielle arrived late in the episode, joining the ladies on their trip to Boca Raton, FL. And while she didn't find herself in the center of any drama just yet—the episode's main focus would be Siggy Flicker's (over-)reaction to Teresa hurling Melissa Gorga's birthday cake across a restaurant patio (as a joke, not an explosion of anger)—but the season's supertease is all the proof you need that she'll be in the thick of it soon enough.
Danielle's hardly the first former Housewife to make a grand return to the franchise that gave them their start, however. She's not even the first RHONJ alum to do it. So, where does her return rank among all the rest? Check out our official ranking below!
What did you think about Danielle's big return? Sound off in the comments below!
The Real Housewives of New Jersey airs Wednesdays at 9 p.m. on Bravo.
(E! and Bravo are both part of the NBCUniversal family.)