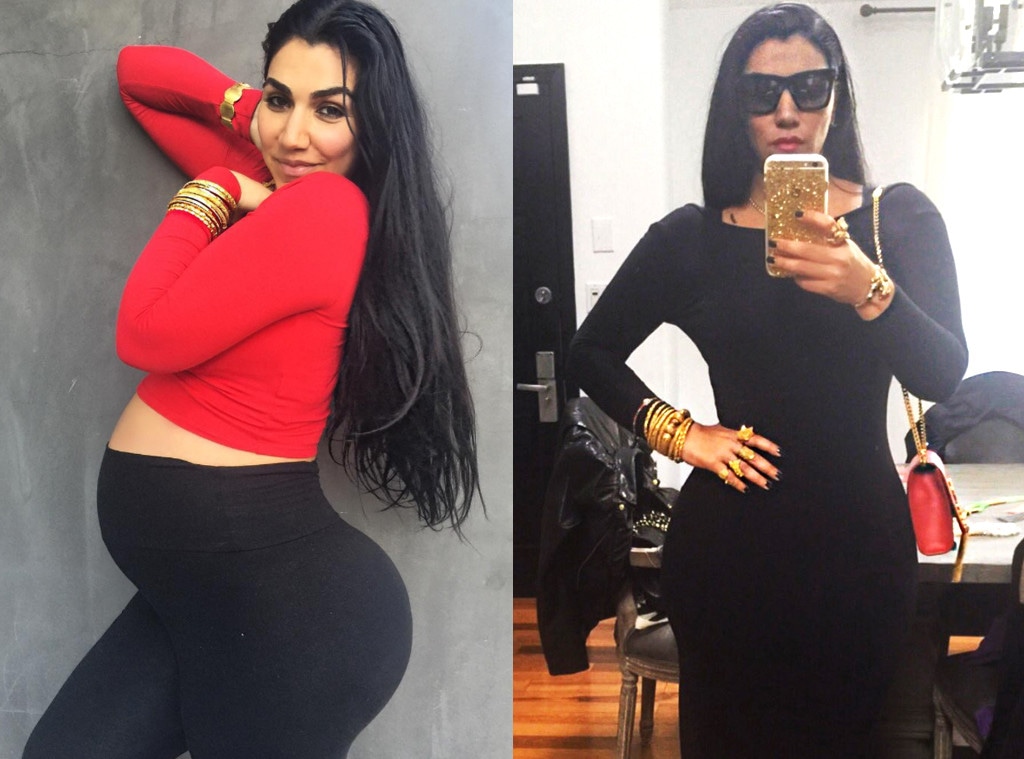 Instagram/Twitter
Better after baby!
Asa Soltan Rahmati gave birth to son Soltan Jackson on January 20, and now the Shahs of Sunset star says she lost all of her pregnancy weight in a mere eight days. Talk about a big week!
The designer attributes the dramatic weight loss to what she calls "liquid gold"—aka breastfeeding.
In new social media posts, the reality star also explains that she only gained 18 pounds during her pregnancy, but managed to shed all the weight in a little over a week.
In a fierce Instagram post showing off her post-baby body, Asa wrote, "Know your worth Lover and never let anyone tell you otherwise. #Golden #asasoltan #Priestess PS I lost my pregnancy weight in 8 days but I had only gained 18 pounds which was mostly just my Baby, extra fluids etc."
 Whatever it was, it's clearly working for her!
But that's not the only amazing feat. The Bravo star said she now weighs less than she did before she got pregnant. "I weigh 10 pounds less now than I did when I first got pregnant. Yea I was shocked too. I seriously was sure I would get big and never lose the weight. And y'all know I don't diet. Lol #breastfeeding #liquidGold."
In May, she talked to the Daily Dish about breastfeeding her son, "I'm like his milk maiden. I live to just feed him, which I love.; And he likes to look into my eyes when I breastfeed and we look at each other and we're just in bliss."
Asa and her longtime partner Jermaine Jackson Jr. shared their baby news on Instagram back in January. Along with a photo of the couple, Asa wrote, "Lovers. We gave birth to our precious son on January 20th 2017. His name is Soltan Jackson and we are completely in Love with him."
Soon after giving birth, Asa opened up to E! News about her first days of motherhood.
"The past three days since his birth have been the most magical days of both our lives," she shared with E! News exclusively. "Jermaine and I can't stop staring at Soltan's beautiful face, feeling eternally grateful." 
Sounds like she's still feeling grateful!